Bachelor of Public Health & Health Promotion
Introduction
Health promotion combines a range of activities directed at raising the health of individuals and populations. Broadly put, health promotion is based on the World Health Organisation perspective that health is a complete state of physical, mental, social and spiritual wellbeing, and not merely the absence of disease or infirmity. Health promotion is not just concerned with education: rather it is concerned with developing people's physical, social, economic, domestic and work environments to support their health and wellbeing. Health promotion also emphasises developing the ability of people to influence and shape their own environments and health, especially when they act collectively.
Importance of field education
Health promotion work placements provide undergraduate students, university staff and field supervisors with the opportunity to work together to develop the student's capacity to undertake health promotion practice. Host agencies also benefit from the work placement program as the tasks completed by students often make significant contributions to the achievement of key organisational goals.
How long are placements?
Students must complete a total of 120 hours of practical field work in conjunction with a series of pre- and post-placement seminars and related assessment tasks.
When are placements in Health Promotion?
Placements are run over all University trimesters for third year health promotion students and can be undertaken throughout the trimester, on a staggered 2-3 days per week basis or condensed into a full-time 3-4 week block.
What are the prerequisites for field education?
Students must be in their third year of the Health Promotion degree and have passed HSH201, Planning and Evaluation 1.
Student vs. paid worker
Students do not need to be paid for work undertaken while on work placements. However, the School of Health and Social Development expects that if any costs are incurred in undertaking assigned work, then students would be appropriately reimbursed.
Placements
Placements
Health promotion field placements are designed to be diverse and challenging to students that allows them to link theory with practice within the broader community. The Deakin University Bachelor of Public Health and Health Promotion degree requires students to undertake one placement in their degree that includes a variety of settings across metropolitan Melbourne and provincial Victoria.
Settings for placement
Health Promotion encompasses a broad range of areas in society. Examples of agencies that have been involved with hosting health promotion students in previous years are:
Community Health Services
Caulfield Community Health Service
Whitehorse Community Health Service
Eastern Access Community Health (EACH)
Manningham Community Health Service
Dental Health Services Victoria
Government
Department of Health
Local government
City of Booroondara
Cardinia Shire Council
Banyule City Council
Monash City Council
Voluntary Organisations
Asthma Foundation of Victoria
Eating Disorders Victoria
Lifesaving Victoria
Women's Health East
Youth Empowerment Against HIV/AIDS (Y.E.A.H.)
Assessment Requirements
Throughout the course of the semester, students are required to submit 2 assessment tasks and an additional assessment is given by the agency in the form of a performance evaluation.
1 - Practicum Proposal (20%)
2 - Project report with work book (60%)
3 - Agency evaluation (20%)
Fieldwork process
Fieldwork process
The following steps give a brief overview of the practicum placement process.
Step 1: Expressions of Interest from Agencies
Agencies who are able to host students express their ability to do so to the Fieldwork Officer in the month or two leading up to each Trimester.
Step 2: Student/Agency Allocation
After the pre-placement seminar, students consider agency offers and submit their top 3 preferences. Students are then matched to a prospective agency based on their rationale provided for choosing each preference, along with their study background and other additional criteria.
Step 3: Student Contacts Agency
After allocation of agency, the student contacts their prospective supervisor
Step 4: Student/Agency Meeting & Agreement
An initial meeting is held with both parties to discuss placement terms and project/tasks.
Step 5: Placement confirmation
Students present the agreement as Assessment task 1a. This agreement confirms practicum terms, project goals and obligations.
Step 6: Placement commences
Students commences placement as outlined in practicum agreement.
Step 7: University Contact with Agency
Throughout the course of the placement, the Fieldwork Officer and Unit Chair are available to agency supervisors for support and guidance as required.
Step 8: Agency Evaluation
On completion of the field placement, the supervisor completes an evaluation of the student's performance.
Student Experiences
Your first placement can be a daunting task and you may be feeling nervous or anxious in commencing your placement. Fortunately you are not alone and this section will give you an insight into the experiences and feelings of other students on placement.
---
Rebekah Stoneman - Asthma Foundation Placement 2015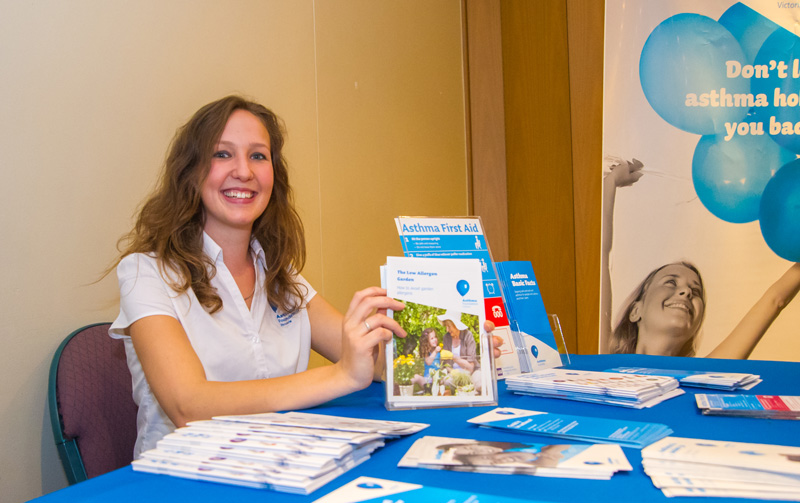 The highlight of my placement was getting to know the people working at the Asthma Foundation. I also enjoyed organising a focus group participating in it and seeing it the whole way through.
Talking to Asthma Foundation colleagues and my supervisor helped me work out what different fields of health are available to me and has made me think about where I see myself in the future. It has really helped me work out what field I am most interested in going into whereas before I was very unsure.
The placement has not only helped me gain skills that I will need to work in health promotion and apply the theoretical knowledge I have gained as part of the course, it has also helped me develop contacts that work in health promotion.
The placement has given me real world experience and has showed me how what I am learning is applicable, it has also given me more confidence to talking to people in the community.
---
Jess Wong - Department of Public Health 2015
The highlight of my placement was being able to contribute in a meaningful way to the work already undertaken by the Prevention and Population Health branch of the Department of Health. This has been an incredible achievement and something I am extremely proud of.
I found that a lot of the theory I learned in classes was reinforced during the placement and as such enriched my knowledge of public health and health promotion. The professional and practical aspects of a workplace are difficult to teach and can only be learned through immersion into a working environment – both as a participant and an observer.
Prior to the placement, I had interests in a few areas: health policy, mental health promotion and international health. The placement has definitely confirmed these areas as strong possibilities for future work.
The placement experience helped to enrich my knowledge of health at a policy level and to develop critical professional skills, both of which are important steps to securing employment in my areas of interest. Having a deeper understanding of how policies created at the top are able to influence local policies and in turn impact of the health and wellbeing of communities, demonstrates to potential employers an awareness and grasp of key concepts critical to being an effective health practitioner. During my placement, I also developed some key professional networks both within and outside of the Department. As the saying goes: it is often not just about what you know, but who you know.
Page custodian: Faculty of Health Last updated: