Environmental management and sustainability
Environmental management and sustainability is a multidisciplinary field which focuses on finding solutions to the world's most pressing environmental problems. Focus on real-world problem solving and the development of applied solutions to environmental issues at local, national and international levels.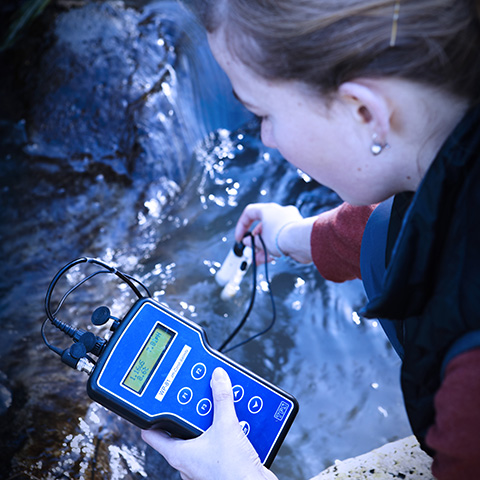 Why study environmental management and sustainability at Deakin?
Develop the skills to make a difference
Gain the skills and knowledge to manage the complex interaction between people and the environment, and to satisfy society's needs for clean water, fresh air and healthy soils through the sustainable use of natural resources, environments and ecosystem services.
See our students in action and experience what studying environmental science at Deakin is really like!
Follow the adventures of our students and staff. From experiences out on field trips to travels around the World, this website showcases the great experiences our students have and the wonderful places they go.
Choices to suit your career path
Design your own career direction in environmental management and sustainability by choosing elective units to specialise in areas such as wildlife management, coastal and marine management, environmental sustainability, natural resources management, environmental protection, and environmental policy and planning.
Global Science and Technology Program
The Global Science and Technology Program aims to recognise, reward and support high-achieving students in the Faculty of Science, Engineering and Built Environment who would like to conduct part of their studies overseas to help them develop new skills and a broader world view.
Gain practical skills and experience
The course incorporates fieldwork and industry experience in several ways – practical classes, site visits and overnight field excursions. You will also undertake professional work placements with an industry or government-based environmental organisation of your choice.
Major in environmental health
The environmental health major sequence is recommended for students interested in working in public health policy, environmental health and related areas. Explore and apply theoretical and practical skills in the interface between public health and the quality of the environment and gain a basic understanding of human physiology and genetics relevant to the interactions of humans with the environment.
Honours study
Honours in environmental management and sustainability gives you the opportunity to develop an in-depth knowledge of your particular discipline through research, additional coursework and training in research techniques. It can offer you a competitive edge in the job market along with providing a pathway to a higher degree – including a PhD.
Career opportunities
Graduates may find career opportunities in a wide variety of areas such as environmental planning, environmental policy, sustainability, environmental protection, climate change adaptation and mitigation, industry-based environmental management, waste management, environmental education, catchment management, water resource management, land rehabilitation, pollution control, environmental science, wildlife management, conservation, and coastal and park management.
Page custodian: Marketing Division Last updated: