Sport management
Sport management is primarily concerned with managing organisations that conduct sporting competitions, major events, and community programs that encourage participation and involvement in sport.
Sport management also relates to the management of organisations that support sporting competitions such as government agencies, sporting goods manufacturers and retailers, sports promoters, facility designers, player managers and agents.
---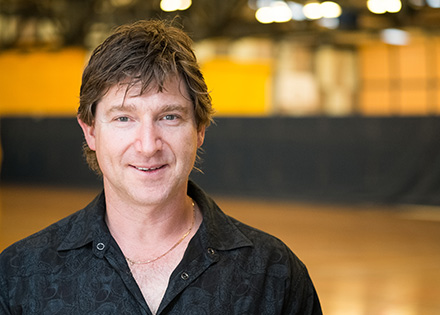 Nick Sher
Sher Sports Management
Master of Business (Sport Management), 2013
Read Nick's story.
Postgraduate
Australia has one of the strongest sporting sectors in the world. Underpinning this multi-billion dollar industry are the business professionals who provide direction and leadership to sporting organisations across the country.

Deakin's Master of Business (Sport Management) develops a comprehensive understanding of the integration of business disciplines in the effective management of sport and the leadership to provide effective management and direction to sporting organisations.

Whether it is at the elite, semi-elite or recreational levels, sport management at Deakin will prepare you to deliver on this strategic dimension of the industry, in such areas as finance, marketing, management or development.
---
Undergraduate
Designed to provide the skills to work in the business of sport, this course provides essential information about financial, promotional, managerial, legal and other key aspects of successful management in sport.
Deakin's Bachelor of Business (Sport Management) provides the skills needed for graduates to effectively manage sport organisations regardless of the context of its business. For example, a Deakin graduate will be job-ready for work in sport events, professional sport, community sport, the sporting goods industry, as well as in government sectors involved in sport.
The ability to apply management and marketing theories and business principles generally within a leisure framework is a core feature of the degree. An honours year is available upon completion of this degree.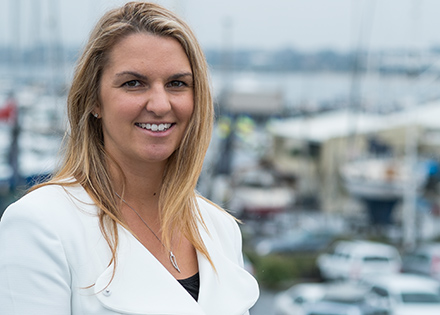 Chelsey Taylor
Discover Sailing Coordinator, Yachting Victoria
Bachelor of Business (Sport Management)
Read Chelsey's story.
Why study at Deakin?
We're ranked 3rd in the world
Deakin's Master of Business (Sport Management) remains Australia's best sport management program. We're currently ranked 3rd in the world by Sport Business International*, and we're the only Australian program in the top 25. There's more good news for our sport management graduates who receive the highest graduate salaries in the world.*

* Source: Sport Business International 2014 Postgraduate Sports Course Rankings.
---
Study abroad
Gain a competitive edge with an international study experience, and earn credit towards your degree.
The Faculty of Business and Law offers a number of unique study tours throughout the year to destinations such as India, Chile, USA, China and Europe. Or consider one of the many study abroad opportunities offered by Deakin. Find out more.
An Elite Athlete Friendly University
As one of Australia's foremost universities in the delivery of sport courses, Deakin is also dedicated to supporting elite athletes in their quest to achieve academic success alongside the demands of training and competition. That's why Deakin is a member of the Elite Athlete Friendly University (EAFU) Network.
---
Career opportunities
Career opportunities in sport management have expanded considerably in the past ten years. Sports including Australian Rules football, basketball, cricket, tennis and golf, plus national and state sporting organisations all require professionally trained and academically qualified people to work for them.
In addition, there is a need for qualified people to manage facilities catering for sport at the local level through to those facilities hosting national and international competitions.
Career opportunities exist in a range of organisations in the sport industry including:
facilities
sporting goods industry
professional sport teams and leagues
national and state sporting organisations
government departments
sport management and marketing companies
major event corporations
fitness industry
institutes of sport
---
More information
Page custodian: Faculty of Business & Law Last updated: