Latin America study tour program
Deakin students can now explore a new culture and learn Spanish in Cusco, Peru.
Deakin University and AimOverseas have teamed up to develop a program for first year students who want to experience a different culture and learn a new language. The program is based in Cusco, Peru and will run in November 2014. Cusco is situated in south-eastern Peru, near the Urubamba Valley of the picturesque Andes mountain range.
The course focuses on language and culture, highlighting Peru within the greater context of South America. It explores the history of the country and its regions through the lens of the Spanish language. Students will have the opportunity to gain the knowledge required to engage in conversation with Spanish speakers. This program examines Peru from its pre-Hispanic roots focusing on one of the major civilisations of the pre-Columbian world, the Incas.
Students will have free time for sightseeing, with field trips incorporated into the curriculum. One field trip will include a visit to the historical and archaeological site of Machu Picchu.
For more information, please visit the AimOverseas website, email Deakin Global Intensive or download the flyer below.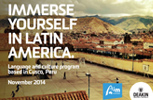 PDF
809 KB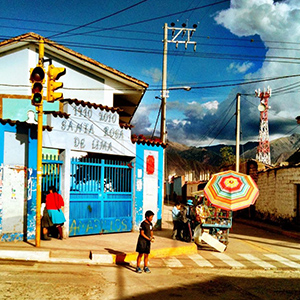 Page custodian: Deakin International Last updated: