Contemporary Small Sculpture Award
Winner 2014 Deakin University Contemporary Small Sculpture Award
Congratulations to Mikala Dwyer winner of the 2014 Deakin University Contemporary Small Sculpture Award for her entry Empty Sculpture.
In selecting Dwyer's work as the winner the judges said they were impressed by the way her work Empty Sculpture challenged predictable notions of sculptural form. Where sculptors more typically work to reveal a form hidden within their materials, and bring this into being, Mikala Dwyer's work operates in reverse and in doing so plays with and contradicts traditional sculptural practices. Here the interior is nothing but air; and nothingness is enclosed within the created object. The judges considered the work to be well-resolved and noted that while appearing ephemeral it had great presence.
The forty Award finalists and winner were selected by the judging panel comprised of Jane Clark Senior Research Curator at MONA (Museum of Old and New Art, Hobart), David Hurlston Curator Australian Art, National Gallery of Victoria; and Leanne Willis Manager, Art Collection and Galleries, Deakin University.
Winner Mikala Dwyer Empty Sculpture
Previous winners have included:
2013 – Michael Sibel for Primitive Dance
2012 – Lisa Roet, for Spider Monkey
2011 - Stephen Bird, for Boxers.
2010 - Robert Hague for Trojan Hammer (200%)
2009 -Stephen Benwell for Statue, Grey-Pink Man
The exhibition of finalists will remain on display until 13 December.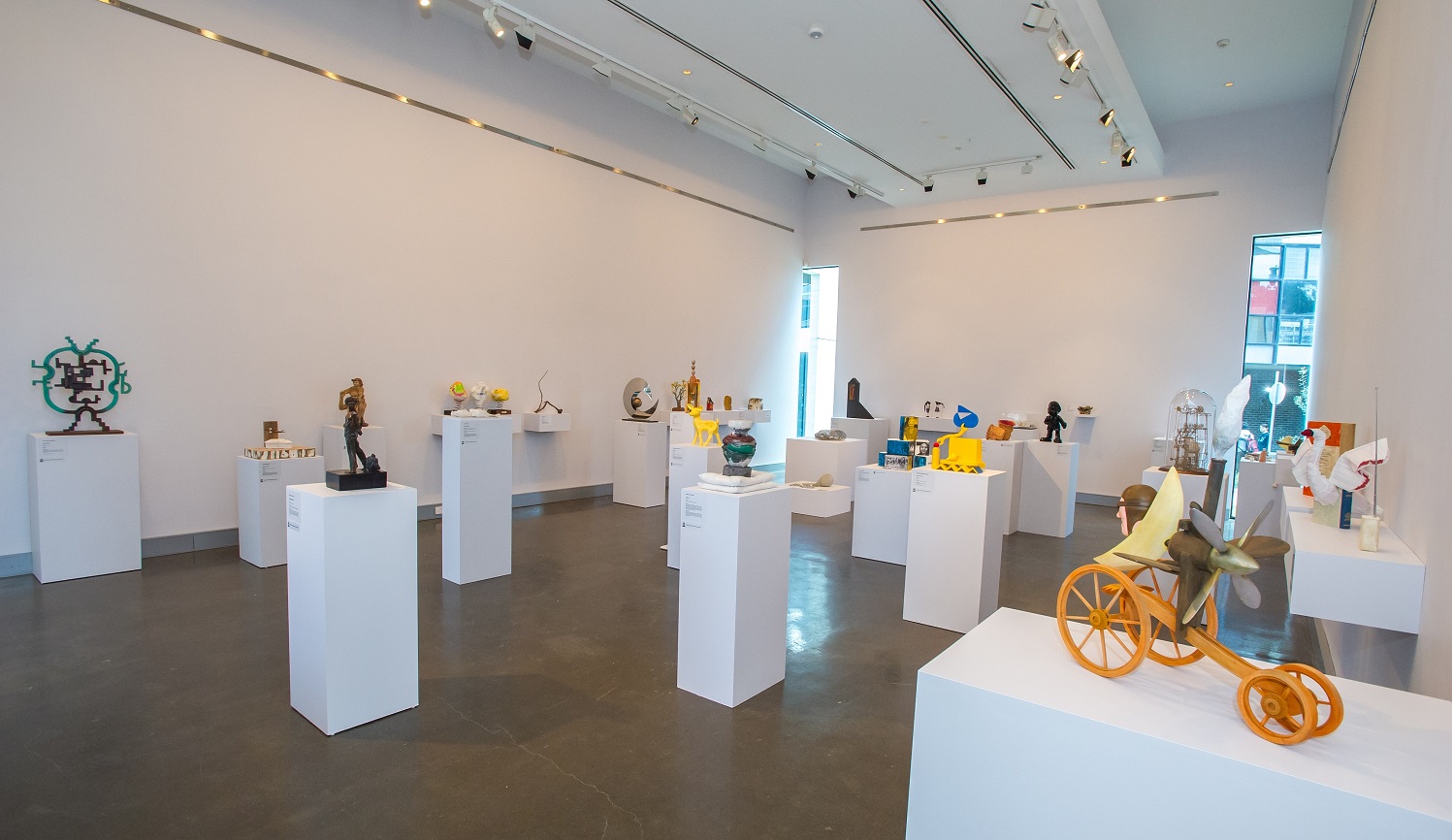 Installation image 2014 Deakin University Contemporary Small Sculpture Award (more images to follow next week)
Page custodian: Vice-President (Advancement) Last updated: