Teaching and learning excellence
The Deakin Promise in Learning is to 'offer brilliant education where you are - and where you want to go'.
Capitalising on new technologies, Deakin aims to deliver responsive programs:
wherever students are geographically (at home, on campus, in the community, at the workplace, in Australia or elsewhere)
wherever students are in their learning preparedness
wherever students are in their career trajectory and life stage.

Deakin is a sector leader for student satisfaction, currently third in Australia and first in Victoria (2011 and 2012). Deakin has a student focussed culture with a well-deserved reputation for being accessible, helpful and friendly.

We have a long standing record for using cutting-edge information technology in education while providing highly personalised experiences.
Deakin Learning Futures
Deakin Learning Futures works with Faculties and Divisions to enhance courses for optimal student learning and graduate employability.
Find out more information about Learning@Deakin, a publication communicating Deakin's curriculum framework and initiatives.
Award winning teaching at Deakin
Deakin fosters an environment in which teaching excellence is recognised and celebrated. Deakin staff have been recognised with success at the prestigious national excellence in teaching awards.
Find out more about awards for Deakin staff.
Find out more about other awards including Deakin QS 5 Star Rating for Excellence.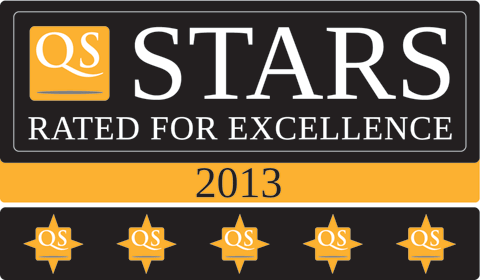 More information about learning and teaching at Deakin

Premium cloud and located learning - cloud learning harnesses new and emerging technologies to provide highly visual, media-rich, interactive and personalised learning experiences to students wherever they are.
Internships and work integrated learning - Deakin has a wide range of programs to provide the opportunity for students to undertake a work experience placement as part of their course.