Clinical Schools
Deakin Medical School has several rural and regional training locations. The Medical School's major presence is based on Deakin's Waurn Ponds campus near Geelong. This site provides the facilities for the first two years' instruction for all students, plus the School's administration and research groups.
In addition teaching sites have been established to provide for the training of students during their third and fourth years of study. These have been aligned with hospitals, health services and clinics in numerous areas. The larger clinical schools are linked with Barwon Health in Geelong, with Eastern Health in Melbourne, plus with the regional centres of Ballarat and Warrnambool. Finally, the School's Rural Community Clinical School (RCCS) provides students with the option of parallel consulting during their third year via placements in smaller rural and regional towns.
---
Geelong Clinical School
Barwon Health Teaching, Training and Research Facility
C/- PO Box 281, Geelong 3220
For information on the Teaching Program, please contact
Ms Kate Wisbey or Ms Debbie Duval
+61 3 4215 5108
gcsadmin@deakin.edu.au
---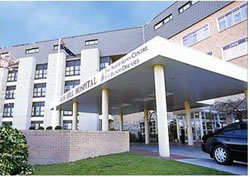 Eastern Health Clinical School
Level 3, 5 Arnold Street, Box Hill 3128
Placement sites include Box Hill Hospital, Maroondah Hospital (Ringwood), Angliss Hospital (Ferntree Gully) and a number of other sites across the Eastern suburbs and the Yarra Ranges
For information please contact Ms Deborah Freeman
+61 3 9091 8890
msp.ehcs@monash.edu
Funded by the Commonwealth Department of Health and Ageing (DoHA), the Rural Clinical Schools (RCS) Program was launched at Deakin in 2008 to enable medical students to undertake extended blocks of their clinical training in regional areas.
The Deakin University Rural Clinical Schools aim to serve both Deakin University and the rural and remote communities in the state of Victoria through high quality medical education, research and clinical service for and in rural communities.
---
Ballarat Clinical School
Ballarat Base Hospital, Drummond Street, Ballarat 3350
For information on the Teaching program, please contact
Ms Maxine Trembath on
+61 3 5320 6832
m.trembath@deakin.edu.au
---
Warrnambool Clinical School
South West Healthcare, Ryot Street, Warrnambool 3280
For information on the Teaching program, please contact
Mrs Cara English
+61 3 5564 4399
cara-lee.english@deakin.edu.au
---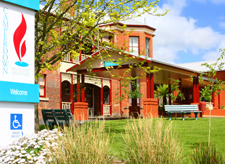 299 Koroit St, Warrnambool Vic 3280
For information on the Teaching program, please contact Ms Colleen Stephens
+61 3 5564 4326
colleen.stephens@deakin.edu.au
Page custodian: Faculty of Health Last updated: