Clinical Simulation Centre
The Clinical Simulation Centre at Deakin University contains purpose-built, flexible learning spaces which provide a safe, supportive and realistic environment for you to develop core clinical nursing skills. The centres are situated on each of the university campuses and are well resourced with state-of-the-art equipment to support students in their clinical learning and their transition towards independent nursing and midwifery practice.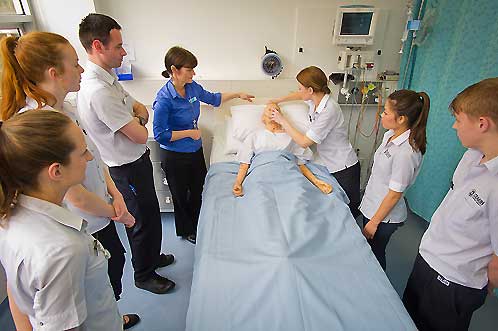 You also have access to technologically advanced and responsive human patient simulation mannequins, lifting machines, resuscitation trolleys and the wide range of equipment you will encounter on clinical placement. In the simulated learning spaces you will use case-based scenarios to develop and practice skills related to total patient care. This learning develops sequentially with each stage of your nursing degree, becoming more complex as you progress. Communication, teamwork, problem solving and reflective practice skills, essential for safe patient care, are also developed in the simulation centre.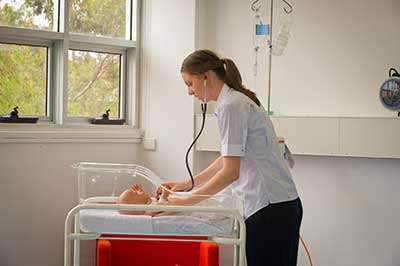 The simulated learning spaces are equipped with the latest computer technology to enable access to web based resources, including library, online journal and pharmacology resources and the viewing of educational resources.
Students may book a simulated clinical learning space to further practice the skills they are developing in timetabled classes. This reinforces knowledge and preparation for practice.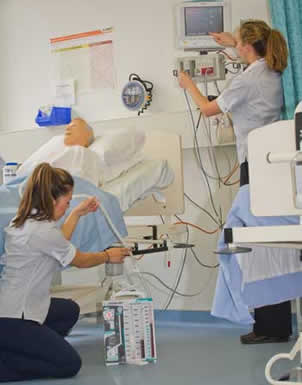 Page custodian: Faculty of Health Last updated: