Architecture and built environment
If you're seeking a career creating sustainable design concepts for our towns and cities, or project managing large-scale commercial developments, Deakin's architecture and built environment courses can help make your dream a reality. Our courses incorporate technology, philosophy and electronic media and are hands on from the beginning, allowing you to turn imaginative ideas into solid objects.
What can I study?
Architecture is a professional discipline that embodies all creative fields concerning the design of our physical environment, whether residential, cultural, commercial or industrial. Deakin's courses in architecture comprise cutting-edge content from the latest research and are designed with a global perspective.
Construction management is a professional construction-related discipline that is concerned with the effective procurement of built facilities in the context of time, cost and quality objectives, and the growing imperative for sustainable development. Courses comprise an excellent mix of hands-on practice and theory, and integrated studies in technology and building management.
Combined degree
The first of its kind in Australia, Deakin's Bachelor of Construction Management (Honours)/Bachelor of Property and Real Estate offers students an unparalleled opportunity to gain practical experience working on projects that span the increasingly synergised fields of construction management, property and real estate. Graduates will be highly sought-after for employment in all facets of the commercial, industrial and residential property markets.
Planning is a professional discipline focused on influencing towns, cities and regions by managing development, infrastructure and services. Planners, also known as 'urban planners' or 'town planners' specialise in designing and creating the vibrant places and spaces in which we live, work and play by balancing the built and natural environment with community needs, social equity, cultural significance and economic sustainability.
The Master of Landscape Architecture meets the challenges of an ever-changing urban, regional and rural environment. It has been developed for people who want to practise as landscape architects and have a passion to improve the quality and development of our towns, cityscapes and regional landscapes. The course has a focus on sustainability and its economic, social and environmental underpinnings.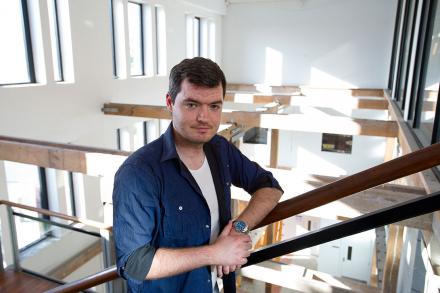 Aaron Cody
Bachelor of Design (Architecture)/Bachelor of Construction Management
Read Aaron's story
---
Why study architecture and built environment at Deakin?
Modern facilities and technology
Be part of Deakin's Geelong Waterfront Campus, a stunning heritage-listed complex which has won three highly-prized Australian Institute of Architects awards for design excellence. Facilities include an expansive modern design studio, fully equipped workshop, photographic studio and computer laboratories. You will also have access to the latest computer- aided design software, and the processes of parametric modelling. At Deakin, we incorporate the very latest technology – in both design and construction – to support you on your path to becoming a built environment professional.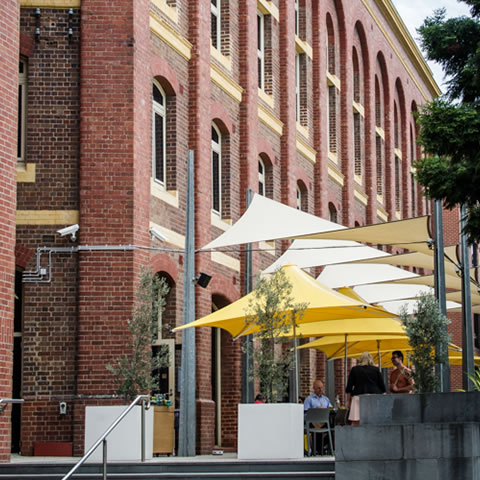 Industry based learning
Work experience opportunities are a feature of Deakin courses, helping you to gain valuable hands-on experience before you graduate. You will have an opportunity to apply and consolidate knowledge gained at university, experience workplace culture and work practices, explore career options and develop a professional network.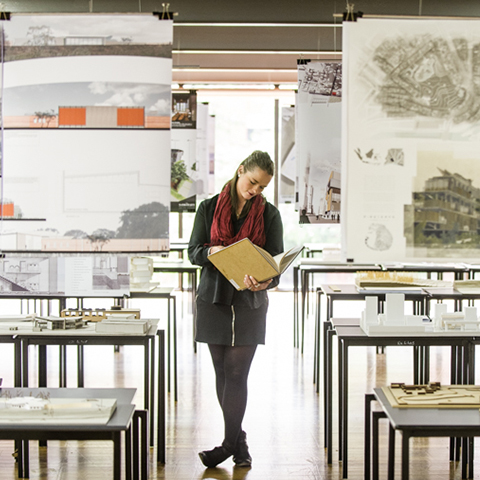 Professional accreditation
Many of our architecture and built environment courses are professionally accredited by a range of organisations including the Australian Institute of Architects, Architects Accreditation Council of Australia, Architects Registration Board of Victoria, Royal Institution of Chartered Surveyors, Chartered Institute of Building, Planning Institute of Australia, Australian Institute of Landscape Architects, Australian Institute of Building and Australian Institute of Quantity Surveyors.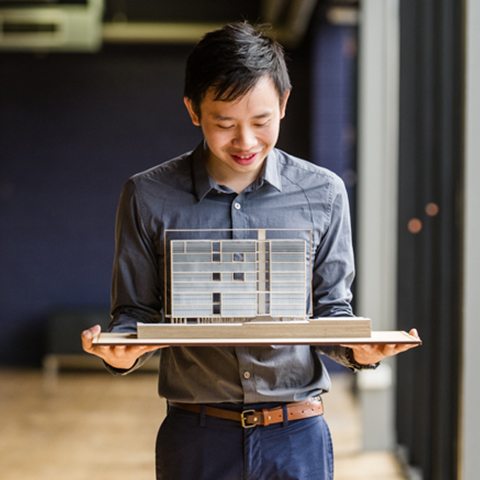 Experience hands-on learning
Hands-on learning is a feature of our courses. As an architecture student you will study architecture from day one: building models, studying professional architects' projects, and learning drawing, digital design and communication. You will discover how to turn imaginative ideas into spatial objects using design, technology, philosophy and electronic media.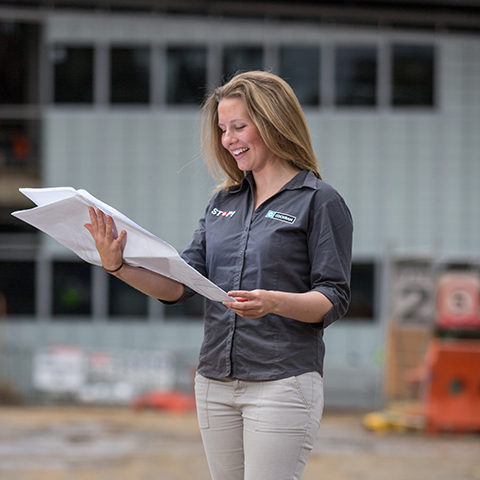 Learn from highly acclaimed staff
In the School of Architecture and Built Environment you will learn from lecturers who are highly experienced in the built environment industry. Our staff conduct research, publish widely and have extensive industry connections. The school's considerable research activity has been recognised by peer review with the award of Australian Research Council and Science, Technology and Innovation grants for projects in various fields.
Engage in integrated, multidisciplinary learning
The programs in Deakin's School of Architecture and Built Environment allow you to pursue your chosen field from day one, giving you the distinct advantage of being able to take classes that include both architecture and construction management students. By studying in multidisciplinary teams you will learn to work with allied professions in the building industry right from the beginning of your studies.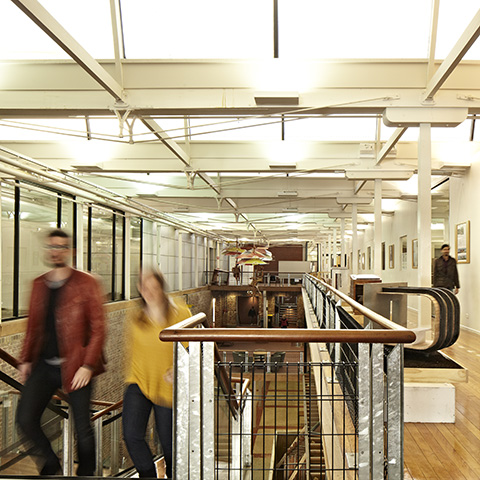 Unique combined course
Deakin's combined course in design (architecture) and construction management takes an innovative, integrated approach that gives you cross-discipline career capability and recognition, and provides you with increased options in your future career. The combined course can be followed by a one-year Master of Architecture (Design Management) to further enhance your career opportunities. Graduates may find lucrative careers in the built environment field with many options in areas of architecture and construction management.
Research and teaching excellence
Our teaching is first class with many prize-winning and innovative lecturers who have developed teaching models specific to architecture and construction management learning, including e-learning support through CloudDeakin, experiential teaching strategies and collaborative problem solving.
Industry awards
There are numerous coveted industry awards available to architecture students, with monetary and practical industry prizes attached including: the Australian Institute of Architects McGlashan Everist Graduate Prize in Architecture, the Peddle Thorp Architects Award and the Peddle Thorp Architects Prize.
Want to study overseas as part of your degree?
Maybe you should apply for the Global Science and Technology Program. The program enables students to achieve their dreams of a truly global education and includes a $3000 scholarship. Visit the Global Science and Technology Program website to find out more about the program, how it works and where our students are studying overseas. You will also find information about how to apply for this amazing opportunity.
Scholarships
Deakin University offers scholarships for academic excellence, access and equity, accommodation and Aboriginal and Torres Strait Islanders, ensuring higher education is accessible for all members of the community.
---
Career opportunities for architecture and built environment graduates
Career opportunities for graduates include but are not limited to:
architect
construction manager
quantity surveyor
architectural technologist
urban designer
contract administrator
project manager
estimator
town planner
Page custodian: Faculty of Science, Engineering & Built Environment Last updated: