Law
Deakin Law School provides aspiring first-class lawyers with the skills and necessary training in all major areas of legal practice to ensure they are equipped for their dream careers.
Deakin Law School is highly regarded and has been ranked as one of Victoria's top law schools by the prestigious QS World University Rankings. Our programs also satisfy the academic requirements necessary to be admitted to practice as an Australian lawyer*.
A distinctive feature of Deakin's law programs is their commercial law focus. With the legal profession highly commercialised and lawyers increasingly required to provide clients with practical, commercial advice in addition to pure legal advice, Deakin's programs provide you with the necessary skills to succeed in the contemporary legal environment.
Thomas O' Grady
Bachelor of Criminology/Bachelor of Laws
'I made sure I took full advantage of the unique flexibility Deakin offers and actually completed the final 18 months of my study wholly online.'
What can you study?
Deakin offers two pathways to legal practice, the Bachelor of Laws (LLB) and the Deakin Juris Doctor (JD). In addition we offer a Master of Laws by coursework (M726) and Master of Laws by major thesis (M810) and a Master of Accounting and Law.
---
Bachelor of Laws:
Our LLB is designed as a first degree. It has been developed in consultation with practising lawyers, ensuring the curriculum we're delivering is producing graduates prepared for legal practise or for a range of law‑related careers. Our students engage in legal reasoning and legal skills, including negotiation, mediation, court appearances, legal drafting, statutory interpretation, and professional work experience and law clinics.
Although the School has adopted a commercial focus, students are able to study a range of areas including family law and human rights law.
The Deakin LLB will prepare you for ample unique and exciting career opportunities, especially because you have the option to combine it with a degree in arts, international studies, criminology, commerce, management, property and real estate or science.
---
Master of Accounting and Law**:
Deakin's Master of Accounting and Law has been designed for professionals looking to gain an advanced accounting qualification, along with specialist legal knowledge in business and commercial law. Designed for non-law and non-accounting graduates, students will develop skills required to meet critical needs in today's complex regulatory environment.
Graduates of this course would typically seek employment in large firms, small public practice, industry, government, law firms, management consultancies, banking and financial services, and not-for-profit organisations (NFPs) or educational organisations. Many also set up their own businesses.
A graduate certificate and graduate diploma are also available as entry pathways to the master's degree.
Deakin Juris Doctor:
Our Juris Doctor (JD) has been carefully designed for professionals looking for a career change and a premium online learning experience***. Designed for non-law graduates, the Deakin JD provides an exciting and intellectually stimulating experience and develops practical legal skills, as well as a deep understanding of the policies informing the law.
The Deakin JD combines its commercial focus with the development of practical skills essential to contemporary legal practice. It encompasses the development of a broader understanding of the policy informing the law, focusing on current policy issues and develops skills in the use of legal theory and legal research methods.
---
Master of Laws by coursework (M726):
Deakin's Master of Laws focuses on international commercial law and corporate regulation. The course equips you with fundamental disciplinary knowledge on important areas of the Australian and international legal system and recent professional practice developments.
Course content covers new developments in major areas of human activity (internet technology, health, financial services), and increased regulation in traditional areas (natural resources, dispute resolution, human rights).
The Deakin Master of Laws offers professionals with an undergraduate law degree the opportunity to develop high-level knowledge, research, analytical, and communication skills for an advanced career in law.
Master of Laws by research (M810):
The Master of Laws by research is a supervised research program that enables you to make a significant original contribution to knowledge in your chosen field. An expert Deakin Law School member will be appointed as your principal supervisor. The campus of study will vary depending on your location, your supervisor's location, and the research field.
The School holds frequent research seminars covering a range of topics, most recently including; Public Policy and Discretion in Illegality Claims, Defining Discrimination in the Fair Work Act, Reforming China's Population Policies and the Rule of Law, and Responsive Law: Is Reflexive Law the Appropriate Answer to Gender Inequality?.
---
Opportunities
Aside from law-focused professions, you may also choose to enter industries such as business, government service, industrial relations, law reform or public administration.
Example career options include:
| | |
| --- | --- |
| Academic | Law reform commissioner |
| Australian Securities and Investments | Office of the Attorney General's Department |
| Business manager | Office of the Director of Public Relations |
| Corporate lawyer | Parliamentary Council |
| Commission Company administrator | Public administration |
| Industrial relations | Research officer |
---
Undergraduate and Postgraduate information booklets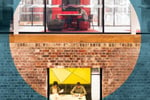 2016 Undergraduate Course Guide
PDF
(PDF, 3.7 MB)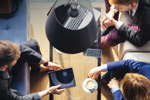 PDF
(PDF, 2.2 MB)
2016 Postgraduate Course Guide
PDF
(PDF, 3.2 MB)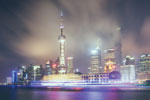 Postgraduate Business and Law
PDF
(PDF, 1.7 MB)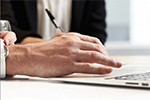 PDF
(PDF, 1.4 MB)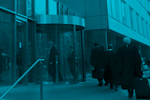 PDF
(PDF, 648 KB)
Master of Accounting and Law
PDF
(PDF, 861.4 KB)
*A person wishing to practice as an Australian lawyer is required to complete Practical Legal Training (PLT) requirements and demonstrate that they are a fit and proper person to be admitted to practice. Institutes that offer Practical Legal Training are:
a) The College of Law Victoria: Victorian Professional Program
b) The Leo Cussen Institute (which holds a seven month full-time practical legal training course), plus an alternative online course
c) Australian National University Practical Legal Training Course offered in Melbourne.
**subject to final approval
***The JD is an online program, with the exception of a three-day induction seminar in Melbourne.
Page custodian: Faculty of Business & Law Last updated: