Marketing
A good understanding of marketing concepts and techniques is valuable in a wide range of industry, government and community contexts. Deakin's marketing courses provide specialist knowledge and skills relating to the theoretical, practical, evaluative and research frameworks underpinning marketing.
Marketing is built on relationships with customers and involves developing, maintaining and enhancing those relationships. Modern marketing is about adding value to the customer experience and building a relationship between buyers and sellers that benefits both. You will learn to think creatively and apply theory to practice in various situations where customer behaviour and expectations need to be managed.
Peta Farnik
Master of Marketing
'Having the opportunity to do the course off campus where everything is online was great – it is definitely a positive for Deakin. I could study with flexible hours.'
---
What can you study?
At undergraduate level, the marketing major is offered in a range of business degrees. It provides specialist knowledge and skills in areas such as: strategy, research, integrated marketing communication, analysis and planning, branding, advertising, public relations, implementation and consumer behaviour.
At postgraduate level, the Master of Marketing is designed for people who would like to develop their expertise in this exciting and growing area of business practice. In this course you will develop a thorough understanding of the fundamentals of marketing and the application of this knowledge to various areas of marketing practice.
The course lets you concentrate on your studies in marketing and build skills in market research and data analysis, as well as in specialised areas such as customer service, online marketing and international marketing. Marketing is also offered as a specialisation in a range of postgraduate courses.
---
Opportunities
This major in several degrees can open doors to virtually every area of business and government internationally, including career opportunities such as:
| | |
| --- | --- |
| Big data and mobile marketing | Mobile marketing manager |
| Community management executive | Research analysts, marketing |
| Marketing assistant | Product management |
| Marketing coordinator | Social media marketing |
Why study at Deakin?
Leading Australia with international recognition
Deakin's Bachelor of Commerce is internationally recognised and EPAS accredited by the European Foundation for Management Development (EFMD). EPAS is an international quality benchmark for business programs worldwide. Deakin is the only Australian university with EPAS accreditation for its Bachelor of Commerce.
5-Star rating
The Deakin MBA holds a prestigious QS 5-Star Rating for program strength - delivering an 'attractive and recognised program with a very high graduate employability rate'.

Deakin MBA is also rated 5-Star for standard and value, by the Graduate Management Association of Australia. The GMAA rating is seen as a rigorous and independent assessment of business schools across Australia.
Study abroad
Gain a competitive edge with an international study experience, and earn credit towards your degree.
The Faculty of Business and Law offers a number of unique study programs throughout the year to destinations such as India, China and Europe. Or consider one of the many study abroad opportunities offered by Deakin.
Undergraduate and Postgraduate information booklets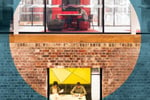 Undergraduate Course Guide
PDF
(PDF, 6.6 MB)
PDF
(PDF, 4.5 MB)
Postgraduate Course Guide
PDF
(PDF, 3.0 MB)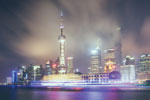 Postgraduate Business and Law
PDF
(PDF, 1.7 MB)
Page custodian: Faculty of Business & Law Last updated: