DUELI Leadership Program
The unique DUELI Leadership and Internship Program was developed as a way to provide past DUELI students the opportunity to develop leadership skills and make valuable contributions to the international student community.
The Internship Program employs 20-25 DUELI students as paid interns to support new students during Orientation, assist visitors coming to the University and provide support services during the organisation of DUELI festivals and other student- related events across the university.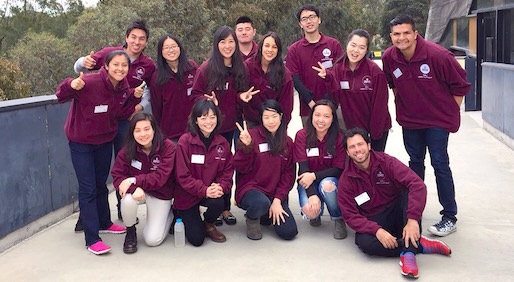 The DUELI Leadership and Internship Program gives past DUELI students the confidence and expertise to work in an Australian university environment and be seen as leaders by staff and students alike. As part of the program, students are provided opportunities for training in leadership skills, event management, marketing, food handling and customer service and budgeting.
Students who have completed their DUELI studies and are currently studying an award or Study Abroad program at Deakin University are eligible to apply.
To apply to be a DUELI Leader please complete the application form and email it to dueli-leadership@deakin.edu.au.
Applications for the next round close at 5 pm, Friday 8 July, 2016.
Page custodian: Deakin International Last updated: