Deakin Alumni Awards
22 October 2014
Deakin Young Alumni of the Year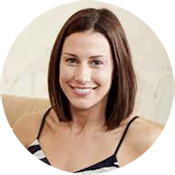 Madison studied the Bachelor of Education (Primary), graduating in 2010, with a distinction average. She currently plays for both the Melbourne Vixens and the Australian Diamonds and in 2012 was voted ANZ Championships Player of the year, International Player of the Year and Liz Ellis Diamond winner.
In 2014 she represented Australia in the Glasgow Commonwealth Games, winning gold. Read more about Madison on Deakin Alumni Community Awards 2014
---
Hand crafted Award
The 2014 award is created by Dr Lienors Torre from the Faculty of Arts and Education. Lienors is a Lecturer in the School of Communication and Creative Arts and an outstanding artist with 20 years' experience in this medium.
Her inspiration for the design of the 2014 award comes from seashells and staircases. Shells are intimate forms that nurture and protect. Staircases suggest an accession and journey. Together these symbols manifest the perfect ingredients to embrace throughout life and education.
Page custodian: Faculty of Arts & Education Last updated: