Discover the course for you and design your future career
Our design and creative arts courses equip you with technical and problem-solving skills to develop innovative solutions. You'll unlock your creativity in world-class facilities, and with our strong focus on practical and applied learning, you'll graduate ready for a successful and sustainable career in design and creative arts.
Undergraduate
Undergraduate (your first degree)
An undergraduate degree is generally completed between two to four years, depending on the pattern of study and any recognition of prior learning you may have. Associate degrees, bachelor and bachelor with honours are all undergraduate degrees.
Postgraduate
Postgraduate (further study)
A postgraduate qualification can be undertaken by students who have already completed an undergraduate degree or possess significant, demonstrable work experience. Postgraduate courses include graduate certificates, graduate diplomas, masters and PhDs, as well as specialist programs for industry professionals.
Join the #1 Victorian university for course satisfaction
From writing and literature to design and performing arts, you'll graduate with the skills and confidence needed for a successful career in design and creative arts.
Disciplines within design and creative arts
Want a design or creative arts degree that will make you ready for a successful, sustainable career?
At Deakin you'll find a home to nurture your talent, challenge you to be better, and the opportunity to make life-long connections with fellow students who share your passion and energy.
Real-world practical experience
You'll gain practical industry experience during internships and graduate with an impressive portfolio of creative work. Deakin's flexible approach and emphasis on real-world practical experience will help you develop the leadership skills and entrepreneurial mindset needed to succeed.
Cutting-edge design technology
Our world-class design studios have flexible workspaces where you'll create using same tools and technologies professionals use. Access a dedicated studio and fully equipped workshop, including the latest software, equipment and technology from day one of your course.
Industry leading creative arts facilities
Experiment, collaborate and push your creative practice to new heights in our purpose-built facilities. We have darkrooms, digital photographic facilities, theatres, performance studios, visual arts studios, film and TV production and edit suites, dedicated computer labs and an advanced motion capture facility.
Professional recognition
Our Bachelor of Design (with major study areas in communication design and interactive and UX design) is formally recognised by the Design Institute of Australia and meets industry standards, giving you a competitive edge with employers after graduation.
Top professional roles in design and creative arts
Arts and media professional roles are projected to increase by 8% by 2026 according to Australian Government employment projections.
13,900 new jobs for graphic and web designers and illustrators
1200 new jobs for journalists and other writers
9200 new jobs for advertising and marketing professionals
1700 new jobs for film, television, radio and stage directors
#1 Victorian university for graduate employment
Get an experience at Deakin that is like no other. Be in demand as soon as you graduate, with a degree from Victoria's #1 university for graduate employment.
The range of things I can do with design is huge and I was excited at the idea of exploring all my options within this industry.
Jesse Williams
Design graduate
World-class teaching experiences
With our innovative courses, accomplished academics and cutting-edge technologies, you'll acquire the in-demand skills you'll need for a sustained career. Connect and collaborate with a vibrant community of creatives and be fully supported as you turn your passion into a meaningful career.
Gain industry experience
Undertake an internship as part of your course and gain critical experience and industry networks. From visual art students staging exhibitions and sharing work at public art festivals to final-year design students collaborating on projects and exhibiting their work.
Benefit from strong industry links
Learn in purpose-built facilities from leading academics and passionate practitioners. You'll get invaluable professional industry experience learning from experienced industry professionals who will challenge you to become the kind of well-rounded creative that employers love.
Want to explore more?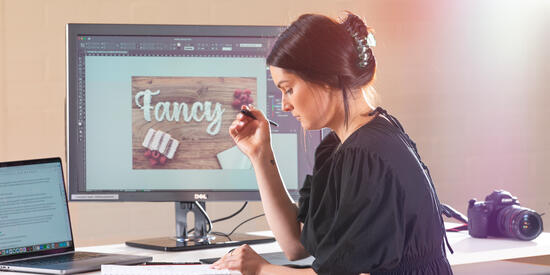 Design thinking – the future of work
Design thinking is embedded into Deakin's design courses. Find out what makes this creative practice so impactful and influential across a range of industries.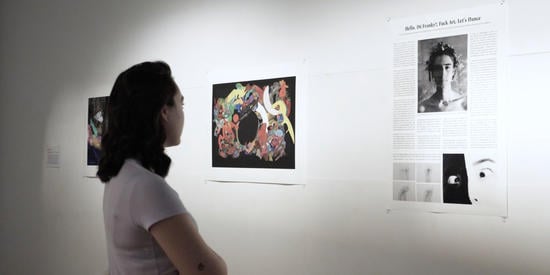 Inside Deakin's School of Communication and Creative Arts
Deakin's cutting-edge communication and creative arts facilities help prepare graduates for a successful career.
Footnotes
Deakin references data from a range of government, higher education and reputable media sources. For more information, visit our list of sources.
Got a question about our design and creative arts courses? Our course advisers are available to speak to you about your study options and how we can help you further your career.