Explore the writing degree that best suits you
Hone your expertise in writing and literature and gain practical tools in critical analysis, editing and research. Whether you want to develop the skills to analyse literary works, build your creative writing practice, or craft publishable pieces of professional writing, we will help fulfil your career aspirations.
Undergraduate
Undergraduate (your first degree)
An undergraduate degree is generally completed between two to four years, depending on the pattern of study and any recognition of prior learning you may have. Associate degrees, bachelor and bachelor with honours are all undergraduate degrees.
Postgraduate
Postgraduate (further study)
A postgraduate qualification can be undertaken by students who have already completed an undergraduate degree or possess significant, demonstrable work experience. Postgraduate courses include graduate certificates, graduate diplomas, masters and PhDs, as well as specialist programs for industry professionals.
Choose a writing and literature degree that will get you work ready
Deakin's industry-shaped courses and practical, real-world approach to learning will prepare you to be adaptable across the jobs of the future.
Hands-on experience
Create your own work and have the opportunity get it published before graduating with unique opportunities to gain industry experience, work on studio projects, conduct creative research work and produce content for digital and written publications.
Stellar course reputation
Deakin is internationally recognised as a centre of excellence in children's literature. We are one of the few universities in Australia to offer a specialist children's literature major and the only one in Victoria.
Career opportunities
At Deakin, we'll help you build your network within the community and industry. The Australian Government employment projections predicts that by 2026, Australia will have 9200 new jobs for advertising and marketing professionals and 1200 new jobs for journalists and other writers. Our graduates have found careers in:
advertising agencies
the education sector
freelance writing
government departments
libraries
public relations agencies
publishing companies.
#1 Victorian university for graduate employment
Our academic staff are published authors and leading international scholars – you can draw upon their experience and networks.
I have been exposed to industry professionals who collaborate with us to help develop our writing. The growth and experience I have gained as a writing student has made the idea of getting published while still at university a tangible goal.
Maddie Brake
Bachelor of Arts (Literary Studies and Creative Writing)
Gain industry experience while you study
Gain industry experience and develop your professional networks before you graduate through internships and studio projects. Some of our students have completed internships with organisations including:
Children's Book Council of Australia
Queenscliff Literary Festival
State Library of Victoria
Warrnambool Art Gallery.
Research with us
Take on a higher degree by research, become an expert in your chosen specialty in writing and literature and bolster your career opportunities.
Interested in postgraduate study?
Learn about our postgraduate writing and literature courses from our leading academics. Whether you want to analyse literary works, build your creative writing practice or craft publishable pieces of professional writing, we will help fulfil your career aspirations.
Want to explore more?
If you're dreaming of an exciting career in writing and literature, we'll help get you there.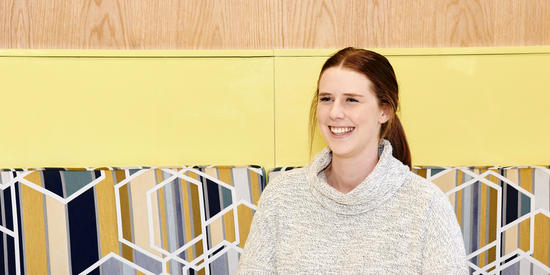 Transform your writing with a Master of Arts (Writing and Literature)
Do you think the Master of Arts (Writing and Literature) looks interesting, but you're not sure what your career prospects could be?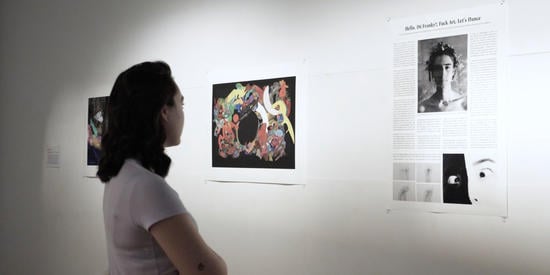 Inside Deakin's School of Communication and Creative Arts
Deakin's cutting-edge communication and creative arts facilities help prepare graduates for a successful career.
Got a question about our writing and literature courses? Our course advisers are available to speak to you about your study options and how we can help you further your career.
Browse other disciplines within design and creative arts
Choose an area that you're interested in and learn how Deakin's extensive range of study options and experiences can help turn your dreams into reality.