Discover the media and communications degree for you
Deakin's flexible degrees allow you to shape your learning around your passion. Learn from some of the brightest minds in the industry and gain on-the-job experience, building your professional network as you go.
Undergraduate
Undergraduate (your first degree)
An undergraduate degree is generally completed between two to four years, depending on the pattern of study and any recognition of prior learning you may have. Associate degrees, bachelor and bachelor with honours are all undergraduate degrees.
Postgraduate
Postgraduate (further study)
A postgraduate qualification can be undertaken by students who have already completed an undergraduate degree or possess significant, demonstrable work experience. Postgraduate courses include graduate certificates, graduate diplomas, masters and PhDs, as well as specialist programs for industry professionals.
Research
Higher Degrees by Research (supervised research)
Research degrees are research based master's or PhD programs that focus on a single area of expertise. They provide students the opportunity to carry out highly specialised research under expert supervision.
Join the #1 Victorian university for course satisfaction
From advertising to journalism and public relations, you can complement your major area of study with other media and communications disciplines to give you an edge in the market and the skills to take your career in many directions.
Disciplines within media and communications
Want a media or communications degree that will make you work-ready?
With an emphasis on real-world practical experience, we can help you develop the skills and knowledge to thrive in your future career.
Real-world practical experience
Respond to real-world briefs and gain valuable industry experience and networks through work placement opportunities. Deakin's flexible approach and emphasis on real-world practical experience will help you develop the leadership skills and entrepreneurial mindset needed to succeed.
Cutting-edge technology
Experience an industry standard media environment in our newsroom and creative media lab. You'll have access to everything you need to build your skillset and graduate in-demand. Get hands-on experience and test your newfound skills in our television broadcast studio and news production spaces.
Professional recognition
Deakin's Bachelor of Communication is accredited by the Public Relations Institute of Australia (PRIA). As a graduate, you'll be eligible for accelerated membership of the PRIA, ensuring you remain connected and up-to-date with current industry standards and changes.
Top professional roles in media and communications
At Deakin, we will help you build your network within the community and industry. The Australian Government employment projections predicts that by 2026, Australia will have:
9200 new jobs for advertising and marketing professionals
1700 new jobs for film, television, radio and stage directors
1200 new jobs for journalists and other writers.
Top 1% worldwide for communication and media studies
Build a dynamic career in media and communications at a university ranked in the top 1% of universities worldwide – so you can be assured that what you learn is relevant to the industry and your future career.
The Deakin Melbourne Boomers livestream program was a valuable experience, helping me to develop broadcast skills that I otherwise would have struggled to attain. The doors that my tutors opened for me have also directly led to an internship and subsequent position at Basketball Australia.
Liam Ellison
Journalism and Public Relations graduate
World-class teaching experiences
With our innovative courses, accomplished academics and cutting-edge technologies, you'll acquire the essential in-demand skills for a sustained career. Connect and collaborate with a vibrant community of creatives and be fully supported as you turn your passion into a meaningful career.
Gain industry experience
Undertake an internship and gain valuable industry contacts and experience. Secure first-hand broadcasting, radio or print experience with metropolitan and regional media outlets, and have your work published on DScribe.
Learn from the best
Our experienced and accomplished academic staff have worked with prestigious and recognised organisations including the Associated Press, BBC, Fairfax, Samsung and Penguin Books.
Leaders in the field
Deakin is ranked in the top 1% worldwide for media and communication studies, so you can be sure you'll get a great education in a field you are passionate about.
Want to explore more?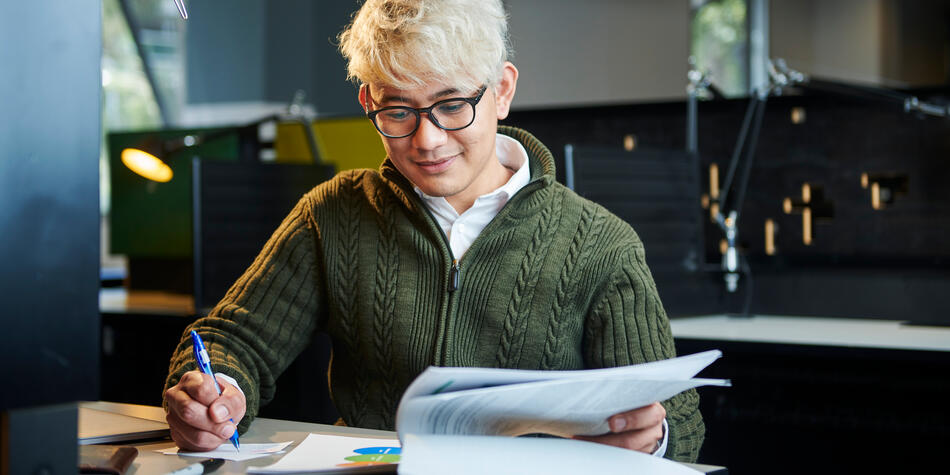 The rise to relevance of communication skills
As the digital landscape continues to evolve at remarkable speed, there's one skillset that's more in demand than ever: communication.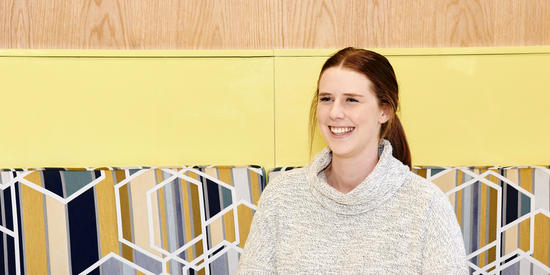 Transform your writing with a Master of Arts (Writing and Literature)
Do you think the Master of Arts (Writing and Literature) looks interesting, but you're not sure what your career prospects could be?
Footnotes
Deakin references data from a range of government, higher education and reputable media sources. For more information, visit our list of sources.
Got a question about our media and communications courses? Our course advisers are available to speak to you about your study options and how we can help you further your career.