Get work-ready
Harness your passion for communication and meet some of the brightest minds in the industry when you study communication at Deakin. You'll learn in purpose-built facilities, gain hands-on experience in the field and graduate with a portfolio of work and a strong professional network, ready to thrive in your future career. At Deakin, you'll learn how to craft content that informs and connects. From digital media strategies and inspiring events to national campaign designs, you'll create messages that resonate and move people to action.
Undergraduate
Undergraduate (your first degree)
An undergraduate degree is generally completed between two to four years, depending on the pattern of study and any recognition of prior learning you may have. Associate degrees, bachelor and bachelor with honours are all undergraduate degrees.
Postgraduate
Postgraduate (further study)
A postgraduate qualification can be undertaken by students who have already completed an undergraduate degree or possess significant, demonstrable work experience. Postgraduate courses include graduate certificates, graduate diplomas, masters and PhDs, as well as specialist programs for industry professionals.
Research
Higher Degrees by Research (supervised research)
Research degrees are research based master's or PhD programs that focus on a single area of expertise. They provide students the opportunity to carry out highly specialised research under expert supervision.
Discover communication majors
Develop specialised industry skills when you major in advertising, digital and social media, journalism and public relations, and personalise your degree with minors in complementary study areas.
Career opportunities
A career in communication could lead nearly anywhere. Your future career could see you working in private, public, or non-profit sectors, be it a newsroom, a top agency or digital start-up, or even as an entrepreneurial self-starter. Fields of work include:
advertising agencies
design studios
event management
freelancing
government organisations
marketing consultancies
media agencies
multimedia businesses
newspaper and magazine publishers
radio and television producers
web development companies.
Real-world practical experience
Have the practical skills and network to launch your career as soon as you graduate with Deakin's real-world learning experiences. You'll gain valuable industry insights and experience through practical assessments, industry events and internship opportunities.
Industry-leading practitioners
Our accomplished industry practitioners are leaders in their field and have worked with organisations like the Associated Press, BBC, Fairfax, Samsung, Penguin Books and more. You'll be fully supported on your journey towards building a sustainable creative career.
I'm an aspiring journalist passionate about creating change in the world. I was selected to represent Deakin on a journalism study tour to Morocco. I also completed work experience at Ten News, an internship at Knox Council and visited newsrooms at The Age and Channel Nine and met with journalists and presenters.
Mitchell Clarke
Bachelor of Communication (Journalism)
Communication and media studies at Deakin are ranked in the top 1% of universities worldwide, so you can be assured that what you learn with us is relevant to the industry and your career.*
Communication and creative arts single units
Single units are a fast and flexible way to future-proof your career. You'll get a taste for studying at Deakin and the unit itself will still count towards a degree if you decide to enrol in one afterwards.
Postgraduate communication courses
Students who study our postgraduate communication courses develop skills that can help them go out and make a difference in the world and communicate in a powerful and effective way about the issues that matter to them.
Deakin Live broadcast: Roshan
Master of Communication student, Roshan, talks about his graphics operator role during the Deakin Live broadcast.
Latest articles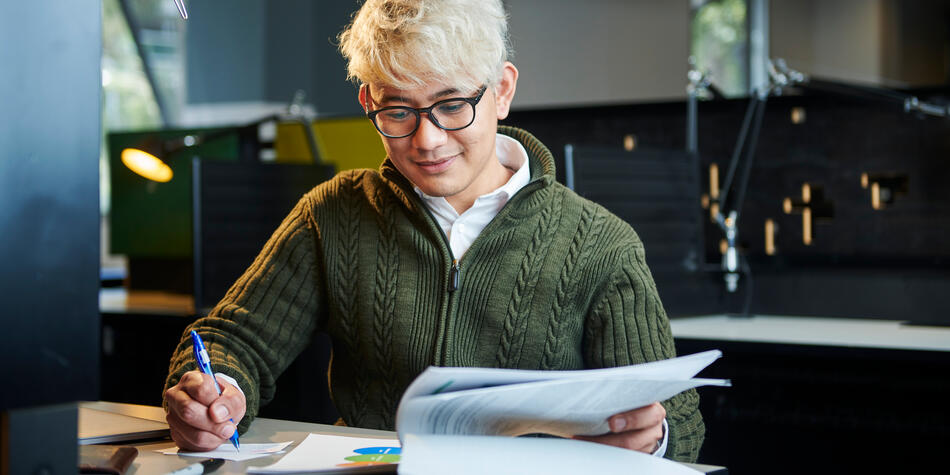 The rise to relevance of communication skills
As the digital landscape continues to evolve at remarkable speed, there's one skillset that's more in demand than ever: communication.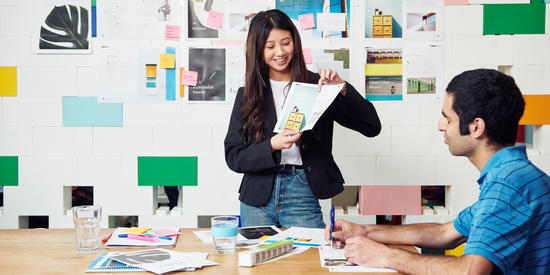 Level up: turn your communications qualification into a masters
Find out how you can complete a masters degree in communications in less time at Deakin.
Research with us
Create research that matters. You'll undertake a research project with expert supervision that has practical purpose in the real world. Link your research to your current or intended employment.
Footnotes
*QS World University Rankings by Subject 2022
+Deakin references data from a range of government, higher education and reputable media sources. For more information, visit our list of media references.
Browse other disciplines within media and communications
Choose an area that you're interested in and learn how Deakin's extensive range of study options and experiences can help turn your dreams into reality.