Get work-ready
Get hands-on learning experience and be taught by our expert team of journalism and media practitioners who have extensive experience across all the key media platforms. You'll learn how to identify, research, plan and produce newsworthy stories. Final-year students take part in a program of intensive news production in a digital newsroom, graduating with the ability to create and edit word, sound and vision to craft stories, news and features for print, online, radio, television or multimedia newsrooms.
Undergraduate
Undergraduate (your first degree)
An undergraduate degree is generally completed between two to four years, depending on the pattern of study and any recognition of prior learning you may have. Associate degrees, bachelor and bachelor with honours are all undergraduate degrees.
Postgraduate
Postgraduate (further study)
A postgraduate qualification can be undertaken by students who have already completed an undergraduate degree or possess significant, demonstrable work experience. Postgraduate courses include graduate certificates, graduate diplomas, masters and PhDs, as well as specialist programs for industry professionals.
I undertook an internship at the Colac Herald while completing my third year. An internship in the newsroom allowed me to implement the practical skills I learnt at university, giving me the confidence that I had chosen the right career.
Olivia Reed
Bachelor of Communication (Journalism) graduate | Journalist, Geelong Advertiser
Career opportunities
Job prospects for communication graduates in Australia are extremely promising, with a range of career options and growth in multiple sectors. Internet publishing and broadcasting is set to grow by 20.9%* over the next five years to May 2023.
As a graduate, you'll be equipped with the skills and knowledge to work effectively in contemporary digital newsrooms. If you have a way with words and getting to the heart of a matter, a career in journalism could lead nearly anywhere. Some specialities include:
broadcast journalist
commissioning editor
editorial assistant
freelance journalist
magazine journalist
media policy writer
newspaper journalist
political speech writer
press photographer
press sub-editor
publishing copy-editor/proofreader.
A new home for new media
Melbourne Burwood Campus is host to an industry-standard newsroom and creative media labs. Communication and creative arts students can learn and refine their skills in an authentic media environment.
Gain industry experience
Our partnerships with national media outlets mean you can intern with a major newspaper, radio station or television network in your final year. You'll be able to see your work published or gain first-hand broadcasting experience. Our students often secure employment as a direct result of their work and ability to collaborate across various discipline areas.
Latest articles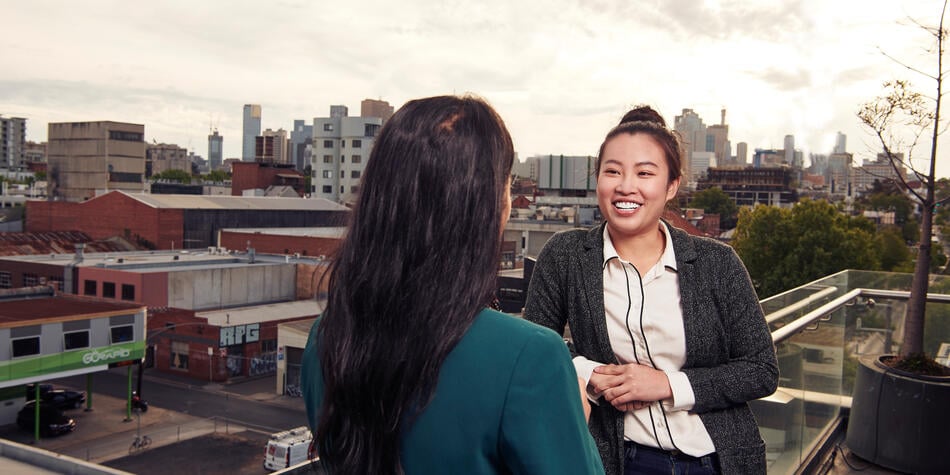 How to future-proof your journalism career
There's no doubt that journalism is a disrupted industry, but what people don't talk about are the opportunities that now exist because of the digital age.
Research with us
If you've got an insight that the news and media industry could benefit from, take on an ambitious higher degree by research and become an expert in your field.
Recent Deakin research
Journalism ethics and law: stories of media practice
Janine Little presents a combined ethics and law experience for journalism students and uses stories and case studies to highlight the most significant questions for the practice of law and ethics today.
Discover journalism at Deakin
Bachelor of Communication
Alison Mcadam introduces Deakin's Bachelor of Communication course.
Postgraduate communication courses
The communication and media industries have been transforming rapidly for the past decade and this is creating jobs and opportunities that didn't exist 10 years ago.
Deakin Live broadcast: Liam
Bachelor of Arts (Journalism and Public Relations) student, Liam, talks about his internship experience working courtside for the Deakin Live broadcast.
*Australian Government Department of Jobs and Small Business, 2018 Employment Projections – for the five years to May 2023.
Browse other disciplines within media and communications
Choose an area that you're interested in and learn how Deakin's extensive range of study options and experiences can help turn your dreams into reality.