Discover the arts, humanities, social sciences or languages course for you
Prepare for a truly international career with our industry-led arts, humanities, social sciences and languages courses. Acquire transferable knowledge and skills that are relevant to any industry. Learn a language or explore our wide range of double degrees.
Undergraduate
Undergraduate (your first degree)
An undergraduate degree is generally completed between two to four years, depending on the pattern of study and any recognition of prior learning you may have. Associate degrees, bachelor and bachelor with honours are all undergraduate degrees.
Postgraduate
Postgraduate (further study)
A postgraduate qualification can be undertaken by students who have already completed an undergraduate degree or possess significant, demonstrable work experience. Postgraduate courses include graduate certificates, graduate diplomas, masters and PhDs, as well as specialist programs for industry professionals.
Research
Higher Degrees by Research (supervised research)
Research degrees are research based master's or PhD programs that focus on a single area of expertise. They provide students the opportunity to carry out highly specialised research under expert supervision.
Join the #1 Victorian university for course satisfaction
With a broad range of disciplines to explore, from anthropology, philosophy and history to criminology and politics, you'll develop the critical thinking, problem-solving and communication skills needed for a meaningful career.
Disciplines within arts, humanities and social sciences
Want a degree that will make you work-ready?
Make your mark in the world today through a rich career doing what you love. Deakin can help you gain the skills and experience needed for a rewarding career.
Strong industry connections
You can be confident that what you learn at Deakin will be relevant to your career. Our courses are developed and reviewed with professional input, giving you the edge to succeed. You'll also have access to a range of networking opportunities, with strong school partnerships established with government and several high-profile non-government organisations, such as Save the Children.
Practical, real-world learning
Sharpen your skills in real-world environments and explore current industry practices through a range of practical experiences. Many of our arts, humanities and social sciences degrees include the option to undertake a professional internship with a government, private sector, non-government or community organisation. There are also a range of global learning opportunities available to study or work abroad.
Top professional roles
Employment for arts and media professional roles is projected to grow by 8% by 2026 according to Australian Government employment projections. At Deakin, we'll individually tailor your work placement, allowing you to build your network within the community and industry.
9200 new jobs for advertising and marketing professionals
4100 new jobs for research and development managers
2500 new jobs for intelligence and policy analysts
1500 new jobs for policy and planning managers.
Enjoy a quality education
Study with the best. A range of arts subjects at Deakin are ranked in the top 1% of university subjects in the world, including arts and humanities, social sciences and management and sociology.
Global mobility programs offer students extensive international learning opportunities. Studying on exchange in Italy and in Morocco was eye-opening and such an incredible life experience.
Isabella D'Monte
Bachelor of International Studies
World-class teaching experiences
Make your mark in the world today through a rich career doing what you love. Gain practical skills studying societies, human behaviour, languages and the world around us, equipping you to change lives, perspectives and build a better future.
From course to career
When you study at the #1 Victorian university for graduate employment, you are studying courses that are developed and reviewed with industry, providing career outcomes that are relevant now and in the future.
Gain industry experience
Gain a competitive edge in the workplace with real-world expertise developed through internships, overseas volunteering and mentoring opportunities.
Learn from the experts
Learn from passionate professionals who are recognised leaders in their fields. Our academic staff are active in the media and conduct important research.
Want to explore more?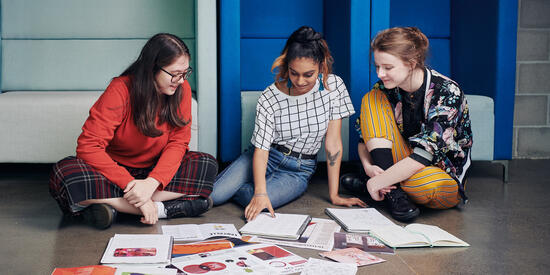 How an arts degree will make you job and future ready
Deakin's Bachelor of Arts employability sequence equips you with the tools, opportunities and guidance to make informed decisions about your future career.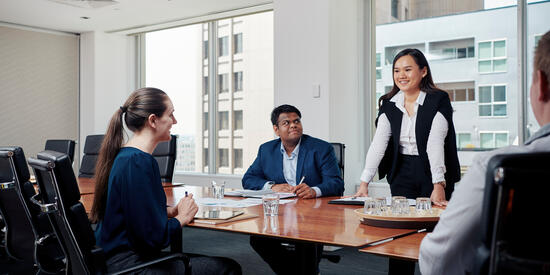 Study the world's oldest and most respected intellectual disciplines in one Deakin degree.
Looking for a progressive and practical interdisciplinary degree? Study Deakin's Bachelor of Politics, Philosophy and Economics.
Footnotes
Deakin references data from a range of government, higher education and reputable media sources. For more information, visit our list of sources.
Got a question about our humanities, social sciences and language courses? Our course advisers are available to speak to you about your study options and how we can help you further your career.