Overview
Children's literature explores a wide variety of literary and popular texts – from picture books to novels and films. Discover how these texts imagine and convey ideas, and how stories for young people reflect and challenge the values of their time. Interested in producing children's texts, or see yourself as a editor or librarian? Well, once upon a time there was a university named Deakin…
I love the way literature compels us to think about every aspect of life from politics and gender to the environment and our deepest fears.
Postdoctoral Research Fellow, children's literature
Stellar course reputation
Deakin has an excellent reputation for its units and courses in children's literature. We also provide specialist knowledge to anyone interested in writing for children and young adults.
Children's literature courses
Study with Deakin and we'll help you transform your passion into a successful and rewarding career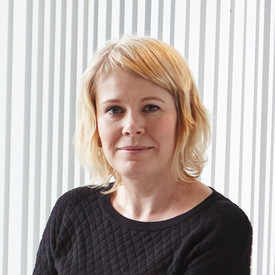 Research with us
Got a page turner of an idea for a research paper? Share your big idea with the world through a higher degree by research.
Work experience opportunities
Deakin graduates hit the ground running thanks to work integrated learning. All communication courses at Deakin provide opportunities to undertake industry internships, enabling you to network and gain experience in the industry prior to graduating.
Work experience plays a key role in developing graduates' employability and students undertaking courses offering placement and internship experiences are highly sought-after by employers.
Our community
Find out what's going on in the creative arts at Deakin.
Career opportunities
If you're a current teacher, librarian, writer or other professional who works with children, advance your knowledge, improve your qualifications and get that job promotion.
Possible career outcomes related to children's literature include:
Archivist
Library assistant
Library technician
Records officer
Teacher
Writer
Editor
Publisher
What do our students and staff say?
Overview of children's literature at Deakin.
Clare Bradford talks about our international recognition and our leading scholars who specialise in children's literature.
Browse other disciplines within media, communication and creative arts
Choose an area that you're interested in and learn how Deakin's extensive range of study options and experiences can help turn your dreams into reality.
Still haven't found what you are looking for?