About us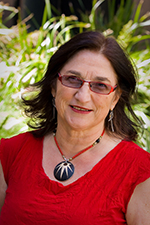 Director Professor
Jill Blackmore
CREFI is a highly active and successful Strategic Research Centre based within the School of Education, established in 2009. Our research crosses all sectors- kindergartens, schools, universities, vocational education and training and community education- as education as a field is becoming more networked.
The centre has 30 members actively involved across three major programs and interdisciplinary themes. In the last 5 years our researchers have been involved in 23 ARC projects. Currently 13 ARC projects are managed out of CREFI and 6 are managed by other institutions. CREFI's Partnerships and Engagement arm has worked successfully with numerous government, NGOs, education authorities, industry, schools and other universities to produce high quality reports that inform policy and practice.
A major part of our operations is the capacity building of staff for research. This is achieved through teambuilding and mentoring around key projects, including CREFI funding development grants. CREFI provides significant resources to support active programs of seminars, conferences and visiting scholar events in creating a lively and productive research environment.
Page custodian: Deakin Research Last updated: