Ms Jenni Lightowlers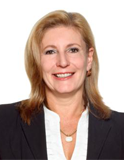 Ms Jenni Lightowlers graduated from the University of Melbourne with an Honours Degree in Law and a Masters of Law. She is admitted to practice in Queensland, New South Wales, Tasmania and Victoria. She is also a qualified mediator. Prior to being in the law, Jenni taught English at secondary school level in Western Australia, South Australia and Victoria. She has a Bachelor of Arts degree and a Diploma in Education from the University of Western Australia and is currently enrolled in a Bachelor of Indigenous Studies at the University of South Australia.
As a lawyer, Jenni worked initially in a major commercial law firm in Melbourne before moving on to work in-house as a corporate lawyer at both Sirotech and CSIRO. In 1993, she became a foundation partner of Francis Abourizk Lightowlers. She provides advice in the areas of corporate governance, fiduciary obligations, space law, alternative dispute resolution, intellectual property generally, mining law, establishment of international consortia, corporate restructuring, co-operative research centres and other grant funded operations including the establishment and operational issues associated with them; labelling laws and comparative advertising, patent and trade mark portfolio management and agreements and assignments of intellectual and industrial property. Jenni has drafted intellectual property statutes under the direction of the relevant intellectual property committees for the University of Melbourne and the Victorian College of the Arts and legislation for remote sensing for the WA Government.
Jenni is also a director and company secretary of International Network for Acid Prevention (INAP) Limited, a public company established by a consortia of international mining companies; and is company secretary to the Vision CRC Limited.
Jenni is a Deputy Chancellor, Chair of the Legislation Committee and member of the Chancellor's Advisory Committee, Honorary Degrees Committee, Remuneration Committee and Remuneration Subcommittee.
Qualifications
BA, Dip Ed, LLB (Hons), LLM
Page custodian: Governance Services Last updated: