Career opportunities
Ready for a prestigious career? The Juris Doctor can offer you unparalleled opportunities, from working within a small rural general-law practice to roles within large multinational organisations.
Career opportunities may include:
business (e.g. corporate lawyer, company administrator or business manager)
government (e.g. Attorney General's Department, Office of Parliamentary Counsel, Director of Public Prosecutions and the Australian Securities Commission)
industrial relations
public administration
academia
law reform organisations.
Postgraduate
Postgraduate (further study)
A postgraduate qualification can be undertaken by students who have already completed an undergraduate degree or possess significant, demonstrable work experience. Postgraduate courses include graduate certificates, graduate diplomas, master's and PhDs, as well as specialist programs for industry professionals.
JD units are not only concerned with the interpretation and application of the law, but also the reasons for the adoption of law with critical evaluation of its competency for achieving the stated objectives.
DIRECTOR OF THE Deakin JURIS DOCTOR PROGRAM
Flexibility to learn
The Deakin JD is delivered as a premium online course offered through our innovative e-learning Cloud Campus. Enjoy an immersive learning experience with flexibility so you can study when and wherever you want.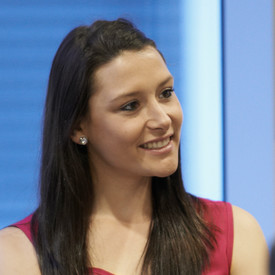 Research with us
We'll help you develop analytical research skills so you can advance your law-related ideas and theories with a higher degree by research. Ready to make a difference?
Accreditation
Deakin's Juris Doctor is designed to satisfy the academic requirements to be admitted to practise as an Australian lawyer.. In Victoria these have been set by the Victorian Legal Admissions Board (VLAB).
In addition to satisfying the academic qualifications, a person seeking admission to the legal profession in Victoria is required to have satisfactorily completed certain practical legal training requirements and must be considered a fit and proper person.
Information session
Deakin Law School (DLS) invites you to join an information session about the Deakin Juris Doctor (JD) program. Register now for this information session to learn about the advantages of the Deakin JD that prepares you for a first-class law career.
The Deakin JD is a professional degree for graduates of disciplines other than law. The course is offered entirely online after an initial, compulsory, three-day Induction program in Melbourne.
JD students at other institutions may be eligible for credit for JD units already completed, speak with our team to find out more. The JD Scholarship for Excellence valued at up to $10,000 per annum is available for both part-time and full-time study. Academic staff, representatives from the Deakin Law Students' Society (DLSS), and Student Advisors will be present at this session to answer all your questions.
For those who are unable to physically attend this information session, Deakin Law School has organised the session to be live streamed. You may access and attend the session remotely here.
Event Details
DATE:
Thursday, 14 September 2017
TIME:
6:00 PM - 7:00 PM
LOCATION:
Deakin Downtown Level 12, Tower 2
727 Collins Street,
Docklands VIC 3008
Register now for the JD Information session.
The flexibility of the JD's online delivery appealed to me. I needed a course that would allow me to successfully manage work, family and study.
Current JD Student
What do our students and staff say?
Deakin Juris Doctor 2016
The Deakin JD is a prestigious law program that prepares you for a first-class law career. The JD is an innovative and inspiring online postgraduate program for non-law graduates.
Deakin's 15% postgraduate bursary
If you're a Deakin alumni commencing a postgraduate course, you may be eligible to receive a 15% reduction per unit on your enrolment fees. Your spouse and members of your immediate family may also be eligible to apply.
Browse other disciplines within law
Choose an area that you're interested in and learn how Deakin's extensive range of study options and experiences can help turn your dreams into reality.
Still haven't found what you are looking for?