Navigating CloudDeakin
Note: All students have access to the Unistart (previously known as StudyStart Plus) site that is used in this video demo, listed under their My Sites widget on CloudDeakin. The Unistart site for CloudDeakin is designed to provide students with an opportunity to become familiar with CloudDeakin and access some useful resources to help them with their online learning. For more information, check out the Unistart in CloudDeakin page.
Understanding Minibar

The navigation minibar is located at the top of every page. The minibar enables you to switch between units; navigate to CloudDeakin Homepage; receive notifications; and update your profile and preferences.
Understanding CloudDeakin Homepage
CloudDeakin Homepage is your starting point inside the online learning environment. From here, you can set up your profile, edit your preferences and access your units.
When you first log in to CloudDeakin you will be able to:
view news posted by the University
access your units under the My Sites widget
view up-coming events and news
The units you are enrolled in will be visible in the My Sites widget. (A widget is an area on a webpage that houses a tool or has other information). Click on the name of your unit. This will take you to your unit homepage.
Setting your preferences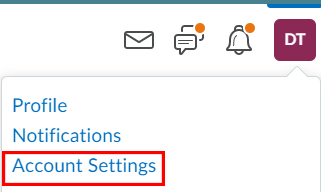 From the navigation minibar, click on your name and select Preferences.
Use the tabs of General Preferences and Discussions to view and edit the different presentation options.
Page custodian: Deakin Learning Futures Last updated: