Study opportunities
Our work-integrated learning (WIL) initiatives relate to your course and, ultimately, your career goals. Whether for short or long-term work placements, it's a brilliant opportunity to work alongside professionals in your industry and get real-world experience. You can also choose to volunteer or study overseas as part of your course.
Facilities
Our students have access to some of the best future-focused engineering facilities in the university sector thanks to our Centre of Advanced Design in Engineering Training (CADET).
With real and virtual prototype facilities, CADET will help you create imaginative design solutions to solve engineering problems.
Our research
Our programs aren't just research informed, they're genuinely research led. Deakin's a leader in numerous engineering-focused research areas. Coupled with our state-of-the-art facilities the experience you'll gain is second to none, with opportunities for research degrees or research careers in Australia and overseas.
News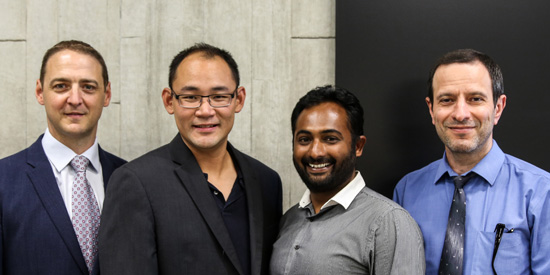 Multicopter - next-generation drone created by Deakin researchers
13 February 2017
When Victorian company Raedyne Systems approached researchers at Deakin's School of Engineering with an idea to develop a drone to monitor infrastructure such as high voltage power lines, it was a match made in UAV (unmanned aerial vehicle) heaven.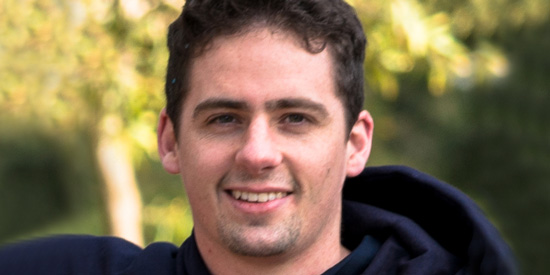 6 February 2017
Deakin University electrical engineering student Chris Larkin has been awarded a place in the 2017 General Motors (GM) Internship Program.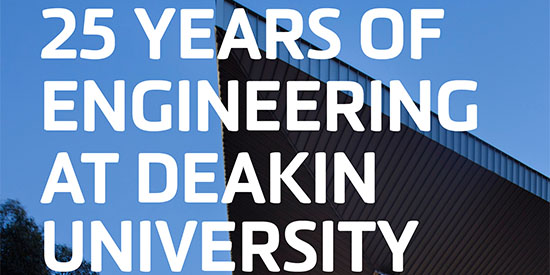 6 December 2016
There was a quarter of a century of engineering history in the room when the 25th anniversary of Deakin University's current School of Engineering was celebrated at a commemorative dinner at Waurn Ponds Estate, Geelong, in October.
Partnerships
We have extensive partnerships with industry to make sure that what we teach and research is both relevant and responsive to the changing needs of industry and the communities we work with.
Staff listing
Find a staff member or browse the school's full list of staff.
Contact us
School of Engineering
Email the school
Waurn Ponds Campus, Building KE
CADET – Centre for Advanced Design in Engineering Training
75 Pigdons Road, Waurn Ponds
Victoria 3216
Write to us
School of Engineering
Deakin University
Locked Bag 20000
Geelong, Victoria 3220