Research Excellence
REDI is at the forefront of connections with our communities and policy and practice through innovation and collaborations that showcase the digital footprint of Deakin University. In the 2015 national Education Research Assessment (ERA), Deakin University gained a score of 4 out of 5 for Education, illustrating the capacity, reputation and impact of Deakin's educational researchers.
REDI has 45 actively involved members aligned to four major programs of research concentration. We generate distinctive and high quality 'research for education' rather than 'research on education'.
Our four programs of research are:
Children, Young People and their Communities (CYPC)
Curriculum, Assessment, Pedagogy and Digital Learning (CAPDL)
Education Governance and Policy (EGP)
Science, Technology, Engineering and Mathematics Education (STEME)
News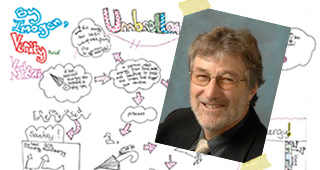 Sketching to inquire
17 November 2015
Creating visual representations is central to improving science and maths in schools.
One of our key goals is to ensure that our knowledge is translated into practice and that we ask the big questions of educational research
Director, REDI
Contact us
Research for Educational Impact (REDI)
Enquiries:+61 3 9246 8393 or +61 3 9244 6597
Email REDI
Deakin University
221 Burwood Highway
Burwood, Victoria 3125