Science, mathematics, environmental and health education for sustainable communities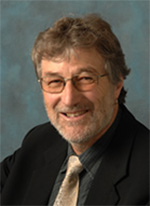 Program Convenor
Professor Russell Tytler
This program of research aims to enhance the engagement of students, teachers and the community with contemporary issues in science, mathematics, technology, and the environment, often interlinked with health and wellbeing. It investigates how teachers, schools and researchers through their professional inquiry and innovative pedagogies can engage students in quality learning and reasoning, develop resilience through problem solving, and promote health and wellbeing. There is a focus on environmental sustainability and capacity building with particular regard to rural and regional communities. The group has pursued a range of research agendas through a series of high profile ARC and government funded projects. The group also runs an annual symposium focusing on research methods.
Particular themes include:
Science, mathematics, technology and environmental education
Health and wellbeing
Professional inquiry and innovative pedagogies
Student engagement with quality learning
Resilience and problem solving
Sustainability and capacity building
Rural and regional communities
Details of initiatives and projects can be found on the STEME website: Re-imagining futures in Science Technology, Environmental and Mathematics Education
Researcher Profiles
For further information regarding this program contact Professor Russell Tytler (Program Convenor).
Current and recent projects
Developing digital pedagogies in inquiry science through a cloud based teaching and learning environment (2014-2016 ARC linkage project)
Primary Science Specialist Professional Learning and Research program (in Partnership with the Victorian DEECD)
Reconceptualising mathematics and science teacher education programs through collaborative partnerships between scientists and educators (2013-2017 OLT grant led by University of Melbourne)
Science of Learning Research Centre (2013-2017 ARC research Centre led by the University of Queensland)
School-based pedagogies and partnerships in primary science teacher education (2012- ongoing) $206,000 led by Deakin University with Australian Catholic University, RMIT University, The University of Melbourne, University of Tasmania
Enhancing the Quality of Science Learning through a Representation-intensive Pedagogy (2012-2014 ARC development project)
Exploring quality primary education in different cultures: A cross-national study of teaching and learning in primary science classrooms (2011 - 2013 ARC Development project)
Page custodian: Deakin Research Last updated: