Dr Alex Bremner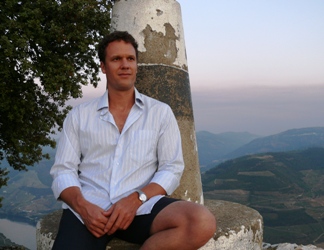 Dr Alex Bremner - BA(Arch)(Hons) 1998 and MArch 2001
Deakin Alumni of the Year Award for outstanding service and achievement in their profession
In recognition of his distinguished contribution to education and research in architectural history
Dr Alex Bremner is currently a Senior Lecturer in Architecture with the University of Edinburgh and is internationally regarded for his research in architectural history.
Dr Bremner was one of the first Australians to win a Gates Scholarship and go on and complete his doctorate at the University of Cambridge in 2004, where he read for a PhD in the history and theory of Victorian architecture.
Having won various prestigious awards in recent years including, the Hawksmoor Medal from the Society of Architectural Historians of Great Britain, Dr Bremner received one of his greatest honours this April by winning the Founders' Award prize from the Society of Architectural Historians in the United States. This award recognised Dr Bremner's published work in architectural history and is among the most prestigious prizes that can held by a young scholar in the profession . This Award is given annually to a young scholar who has published in the Society's, Journal of the Society of Architectural Historians. Dr Bremner was also elected a Fellow of the Royal Historical Society earlier this year.
Page custodian: Vice-President (Advancement) Last updated: