Social media strategies
DISCIPLINE
Overview
Examine how modern organisations use social networks, blogs, virtual worlds, mobile computing and web 2.0 technologies for business. We'll give you insight into how businesses generate, capture and share business values from eBusiness.
Business in the 21st century
Learn techniques for analysing business data to support decision making. Learn about the application of analytics to customer segmentation and profiling, social media analysis, predicting customer behaviour and optimising profitability.
Social media strategies courses
Study with Deakin and we'll help you transform your passion into a successful and rewarding career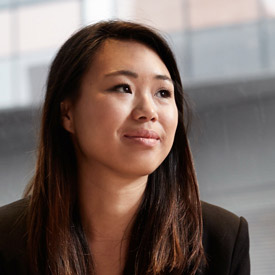 Research with us
In such a booming field, there's always interesting insights to be had. Take on a higher degree by research and expand your career opportunities.
Accreditation
Deakin Business School (DBS) is accredited by the Association to Advance Collegiate Schools of Business (AACSB). Only five per cent of business programs worldwide are AACSB accredited and DBS is one of only three in Victoria.
International rating for our business course
Deakin Business School achieved a maximum QS 5-Star Rating for facilities, internationalisation and diversity, teaching and student quality and engagement and program strength for its MBA.
Internationally recognised courses
Our MBA and Bachelor of Commerce are also internationally recognised and EPAS accredited by the European Foundation for Management Development (EFMD). EPAS is an international quality benchmark for business programs worldwide.
Career opportunities
If you're a creative thinker and see the big picture when it comes to organisations leveraging social media, a career in social media strategy could be for you.
You may find a career in:
digital marketing
digital media consultant
social media specialist
information technology officer
account executive
digital insights officer.
Still haven't found what you are looking for?