Get work-ready
Develop your skills in innovation and leadership through practical experience in the arts and cultural sector. You'll be taught by staff with wide-reaching, practical experience in management and leadership across the industry. You'll also have the opportunity to engage with a range of industry representatives, be exposed to the work of cutting-edge thinkers, and integrate your work and learning through an industry project or internship.
Postgraduate
Postgraduate (further study)
A postgraduate qualification can be undertaken by students who have already completed an undergraduate degree or possess significant, demonstrable work experience. Postgraduate courses include graduate certificates, graduate diplomas, masters and PhDs, as well as specialist programs for industry professionals.
Career opportunities
Many of our graduates have gone on to work in high-profile organisations including the Australian Ballet, Melbourne Fringe Festival, Museum Victoria, National Gallery of Victoria and Opera Australia. Graduates can find management roles across a range of arts and cultural sectors such as:
art galleries and museums
arts marketing
community arts and cultural development
dance, theatre and opera companies
festivals and events
local, state or federal arts and cultural departments
multimedia and publishing.
We give our students a business education that integrates the need for economic, social and cultural sustainability.
Anne Kershaw
Lecturer, Arts and Cultural Management
Deakin celebrates 30 years of arts and cultural management
Over three decades, we have developed deep expertise in teaching and curriculum for our Master of Business (Arts and Cultural Management). This vibrant program has built an influential network of alumni and industry partners to ensure we can support our cultural industries long into the future.
Research with us
If you're ready to specialise in the arts management field, a higher degree by research could be for you. Research often leads to an academic career, but you'll find it's highly useful in any workplace. By doing research within our Department of Management, you can take on anything from branding and retailing through to innovations and entrepreneurship.
Learn more about researching with us
Helping arts organisations engage with diverse audiences
Our research is helping arts organisations to attract new and diverse audiences. Rather than focusing on audience development our work considers the impact of organisational practice on audiences. It identifies the changes needed within organisations if they are to shift the social profile of their audiences.
Meet the managers who keep the arts thriving
Arts and cultural industries in Australia weave infinite possibility out of finite resources, with dedicated managers in arts organisations helping to make that real. For 30 years, Deakin has been training the managers who can keep arts and cultural organisations thriving, so we can have art that inspires us.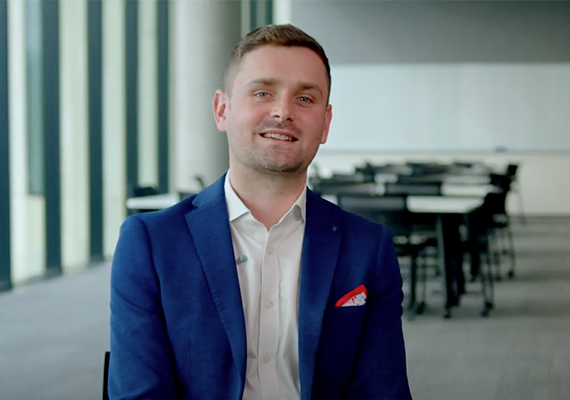 Browse other disciplines within management and mba
Choose an area that you're interested in and learn how Deakin's extensive range of study options and experiences can help turn your dreams into reality.
Browse other disciplines within business and economics
Choose an area that you're interested in and learn how Deakin's extensive range of study options and experiences can help turn your dreams into reality.