Key facts
3 years full-time or part-time equivalent
Current Deakin Students
To access your official course details for the year you started your degree, please visit the handbook
Course information
The Bachelor of Human Resource Management (Psychology) empowers you to see human resources from a different angle. By exploring the human mind in a business context, you'll have a significant advantage when performing key functions of the role, from recruitment and workplace negotiations, to creating high-performance environments.

If you're interested in HR, why not graduate with complementary skills in psychology that make you stand out from the pack?
At the core of human resources is understanding the person in front of you. What motivates them? What holds them back? What role suits their strengths? The Bachelor of Human Resource Management (Psychology) prepares you for these questions and more. You'll graduate with a keen sense for the underlying factors behind common workplace challenges. And through practical learning underpinned by the latest research, you'll be able to provide evidence-based solutions to these very challenges.
By applying a psychology lens to human resource management, you'll have a decided advantage in core competencies relating to:
employee relations
change and performance management
organisational culture
teamwork
research methods.
You'll graduate with a more targeted knowledge base in psychology. This allows you to take a scientific approach to the day-to-day functions of a human resources professional. Your deep understanding of human behaviour will be crucial when it comes to analysing employee performance, developing strong organisational culture and selecting the right person for the job.
The diverse range of units on offer gives you a broader perspective of the challenges faced in HR, while at the same time preparing you for the realities of modern business. Learn the fundamentals of human resources by studying units such as organisational behaviour, change management and workplace counselling and negotiation. Then complement this knowledge with psychology units including brain, biology and behaviour, psychological science and the human mind. This dual expertise doesn't just make you better at your job – it makes you much more attractive to employers.
Deakin's Bachelor of Human Resource Management (Psychology) is closely linked to industry, and provides a number of opportunities to apply the skills you learn in the classroom in real-world settings. Our work-integrated earning program gives you a taste of your future career in human resources. Spend valuable time at an organisation, working side by side with professionals and building networks that enhance your career prospects. You'll also have the chance to enrich your uni experience with an international study tour. Past tours have seen students explore intercultural management in Norway and dispute resolution in Sri Lanka.

This course is particularly beneficial to students who are open to careers in both disciplines (human resources and psychology), but don't have the time to complete separate degrees. It comes with key professional accreditations from the Australian Human Resource Institute (AHRI) and Australian Psychology Accreditation Council (APAC), and provides a recognised pathway towards becoming a registered psychologist.
Read More
Course structure
To complete the Bachelor of Human Resource Management (Psychology) students must attain 24 credit points of core units. All units in the Bachelor of Human Resource Management (Psychology) are 1 credit point, so you must take 24 units (think of units as 'subjects') to complete your degree. Most students choose to study 4 units per trimester and usually undertake two trimesters each year.
To complete the course you must also complete the following:
24 credit points of core units (including one Work Integrated Learning unit from a specified list)
Students are required to meet the University's academic progress and conduct requirements. Click here for more information.
Core units
And one credit point from:
And one credit point from:
Key information
Award granted
Bachelor of Human Resource Management (Psychology)
VTAC code
1400410681 - Waterfront (Geelong), Commonwealth Supported Place (HECS)
1400510681 - Burwood (Melbourne), Commonwealth Supported Place (HECS)
1400610681 - Cloud (online), Commonwealth Supported Place (HECS)
Approval status
This course is approved by the University under the Higher Education Standards Framework.
Australian Qualifications Framework (AQF) recognition
The award conferred upon completion is recognised in the Australian Qualifications Framework at Level 7.
Campuses by intake
Campus availability varies per trimester. This means that a course offered in Trimester 1 may not be offered in the same location for Trimester 2 or 3. Read more to learn where this course will be offered throughout the year.
Trimester 1 - March
Start date: March
Available at:

Burwood (Melbourne)
Waterfront (Geelong)
Cloud Campus
Trimester 2 - July
Start date: July
Available at:

Burwood (Melbourne)
Waterfront (Geelong)
Cloud Campus
Students enrolled at the Geelong Waterfront Campus will be required to undertake some units of study at the Geelong Waurn Ponds Campus.
Deakin splits the academic year into three terms, known as trimesters. Most students usually undertake two trimesters each year (March-June, July-November).
Additional course information
Students admitted to this course will be given advice on unit selection, however students must take responsibility for planning their own studies within the course structure and course rules.
Part-time study is available via Campus and Cloud (online) mode. Part-time study refers to academic workload, not mode of study.
Course duration
- additional information
Course duration may be affected by delays in completing course requirements, such as accessing or completing work placements.
Mandatory student checks
Units which contain work integrated learning, a community placement or interaction with the community may require a police check, working with children check or other check. These requirements will be detailed in unit guides upon enrolment.
Workload
As a student in the Faculty of Business and Law, you can expect to participate in a range of teaching activities each week. This could include classes, seminars, practicals and online interaction. You can refer to the individual unit details in the course structure for more information. You will also need to study and complete assessment tasks in your own time.
Participation requirements
Units in this course may have participation requirements that include compulsory placements, work-based training, community-based learning or collaborative research training arrangements.
Placement can occur at any time, including during the standard holiday breaks listed here: https://www.deakin.edu.au/courses/key-dates.
Reasonable adjustments to participation and other course requirements will be made for students with a disability. Click here for more information.
Work experience
This course includes a mandatory 1 credit point Work Integrated Learning experience chosen from the specified list above.
More information: WIL Programs
Entry information
Deakin University offers admission to undergraduate courses through a number of Admission categories.
All applicants must meet the minimum English language requirements.
Please note that meeting the minimum admission requirements does not guarantee selection, which is based on merit, likelihood of success and availability of places in the course.
For more information on the Admission Criteria and Selection (Higher Education Courses) Policy visit the Deakin Policy Library
Entry for applicants with recent secondary education (previous three years) will be based on their performance in the Senior Secondary Certificate of Education with an ATAR of at least 70, and pre-requisite units 3 and 4; a study score of at least 30 in English EAL (English as an additional language) or 25 in English other than EAL.
Entry for applicants with previous Tertiary, VET, life or work experience will be based on their performance in:
a Certificate IV in a related discipline OR
a Diploma in any discipline or 50% completion of a Diploma in a related discipline OR
successful completion of relevant study, equivalent to at least two Deakin University units, at an accredited higher education institution OR
other evidence of academic capability judged to be equivalent including a Foundation Program approved by Faculty Board or relevant work or life experience
Recognition of prior learning
The University aims to provide students with as much credit as possible for approved prior study or informal learning which exceeds the normal entrance requirements for the course and is within the constraints of the course regulations. Students are required to complete a minimum of one-third of the course at Deakin University, or four credit points, whichever is the greater. In the case of certificates, including graduate certificates, a minimum of two credit points within the course must be completed at Deakin.

You can also refer to the Recognition of Prior Learning System which outlines the credit that may be granted towards a Deakin University degree and how to apply for credit.
Fee information
Estimated tuition fee - full-fee paying place
Not applicable
Estimated tuition fee - (CSP)?
The tuition fees you pay will depend on the units you choose to study as each unit has its own costs. The 'Estimated tuition fee' is provided as a guide only based on a typical enrolment of students undertaking the first year of this course. The cost will vary depending on the units you choose, your study load, the time it takes to complete your course and any approved Recognition of Prior Learning you have.
Each unit you enrol in has a credit point value. The 'Estimated tuition fee' is calculated by adding together 8 credit points of a typical combination of units for that course. Eight credit points is used as it represents a typical full-time enrolment load for a year.
You can find the credit point value of each unit under the Unit Description by searching for the unit in the Handbook.
Learn more about fees and available payment options.
Scholarship options
A Deakin scholarship could help you pay for your course fees, living costs and study materials. If you've got something special to offer Deakin - or maybe you just need a bit of extra support - we've got a scholarship opportunity for you. Search or browse through our scholarships
Entry pathways
Expand your career options and create pathways into further study.
Frequently asked questions
What are the key study start dates?
How much does it cost to study at Deakin?
Can I speak to someone in person about my study options?
Am I eligible for a scholarship with this course?
Can I claim recognition of prior learning (RPL) for this course?
Career outcomes
The specialist course will provide a highly unique skillset for students interested in understanding how internal psychological states and external work environment factors affect employee productivity in a variety of organisational contexts. As such graduates will be highly sought after for their capacity to scientifically identify opportunities for organisational growth relating to personnel in a range of industries.
Students will have a competitive advantage in applications for HR graduate opportunities over other graduates of typical business/HR degrees through their capacity to quantify and explain 'why' and 'by how much' changes in human resources will positively impact on a range of business outputs
Professional recognition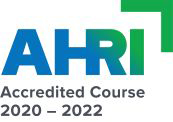 The Bachelor of Human Resource Management (Psychology) is accredited by the Australian Human Resources Institute (AHRI).
Course learning outcomes
Deakin's graduate learning outcomes describe the knowledge and capabilities graduates can demonstrate at the completion of their course. These outcomes mean that regardless of the Deakin course you undertake, you can rest assured your degree will teach you the skills and professional attributes that employers value. They'll set you up to learn and work effectively in the future.
Deakin Graduate Learning Outcomes

Course Learning Outcomes


Discipline Specific knowledge and capabilities

Integrate theoretical knowledge of the disciplines of psychology and human resources/organisational behaviour in relation to human behaviour; apply a broad and coherent knowledge of psychology and human resources/organisational behaviour.

Communication

Communicate knowledge and arguments effectively using the most appropriate means utilising clear, discipline appropriate, coherent and well-developed communication skills, including oral, written, and visual communications.

Digital Literacy

Utilise online technologies to interact with others, access research and evaluate empirical evidence; and create and disseminate human resources/organisational behaviour and psychology-relevant content.

Critical thinking

Identify and critically evaluate information from diverse sources including academic and other; develop arguments, reports, or commentaries based on empirical research and apply these skills in diverse contexts.

Problem Solving

Identify existing and theoretical problems related to human resources/organisational behaviour and psychology; design, plan, and construct solutions to these problems using knowledge of existing human resources/organisational behaviour practice and empirical research; apply knowledge and skills toward the development of these solutions.

Self-management

Engage in independent learning and personal responsibility while managing resources and timelines; and use a self-reflective lens toward personal and professional development within the practices of human resources and psychology.

Teamwork

Collaborate and communicate psychology and human resources principles and practices effectively in interdisciplinary teams; collaborate and engage to work and learn in a range of environments including communities of practice, research, and professional practice.

Global Citizenship

Embody the value of global citizenship by engaging ethically, responsibly, sustainably, and effectively with local and global communities within diverse cultural, social, and regulatory frameworks.
Still haven't found what you are looking for?