Sport
Sport is a growing industry and with the increased focus on health and active lifestyles, the need for experts in this field has never been greater. Our courses in sport are comprehensive and diverse, enabling you to study exercise and sport science, the business of sport, sport development, health and physical education (teaching) and engineering science (sports technology).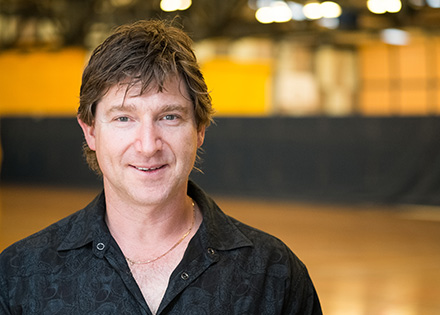 Nick Sher
Master of Business (Sport Management)
Read Nick's story.
---
What can I study?
Honours
Master's by research
Doctor of Philosophy (PhD)
Please note: Course lengths may vary in response to requirements under the Australian Qualifications Framework. Applicants should refer to the handbook for the latest information.
Why study at Deakin?
We're ranked 3rd in the world
Deakin's Master of Business (Sport Management) remains Australia's best sport management program. We're currently ranked 3th in the world by Sport Business International*, and we're the only Australian program in the top 25. There's more good news for our sport management graduates who receive the highest graduate salaries in the world.*

* Source: Sport Business International 2014 Postgraduate Sports Course Rankings.
---
Professionally accredited exercise and sport science
Deakin's Bachelor of Exercise and Sport Science is a field-leading degree that looks at ways to apply skills to improve the athlete, the team or the individual, and allows you to study in specialised streams such as coaching, exercise physiology, sports nutrition, psychology, health promotion, and physical activity and health. The course is the first and only nationally accredited undergraduate exercise and sport science program in Victoria. This accreditation has been awarded by Exercise and Sport Science Australia (ESSA).
The Bachelor of Exercise and Sport Science can be used as a pathway into postgraduate study.
Gain research experience
As a Deakin sport student you will have opportunities to benefit from and participate in the latest research, and have access to professional networks and contacts in industry and the sports sector. You may also be able to undertake an honours year. Honours is a specialised year of study that allows you to draw together the theory and practical skills gained in your undergraduate sport degree, and develop an in-depth knowledge of your particular area of interest through training in research techniques and the completion of a research project.
An Elite Athlete Friendly University
As one of Australia's foremost universities in the delivery of sport courses, Deakin is also dedicated to supporting elite athletes in their quest to achieve academic success alongside the demands of training and competition. That's why Deakin is a member of the Elite Athlete Friendly University (EAFU) Network. We enable recognised elite athlete students to negotiate assessment deadlines, lecture and tutorial attendance and study loads to integrate with sporting commitments. Student athletes may also be able to take several leaves of absence in order to meet sporting commitments and extend the amount of time normally allowed to complete a course.
We also provide course advice, academic planning guidance and support for cross-institutional studies where possible.
---
Engage in practical learning
With hands-on experience throughout our courses, Deakin sport graduates hit the ground running. You could benefit from work experience placements in a variety of environments, such as AFL and NRL football clubs, the Australian Weightlifting Federation, Surf Life Saving Australia, the Victorian Institute of Sport and Bicycle Victoria, to name a few. Students may also undertake their work experience placements in schools, state and local government, sporting goods companies, research institutes and allied health practices that employ exercise scientists and exercise physiologists.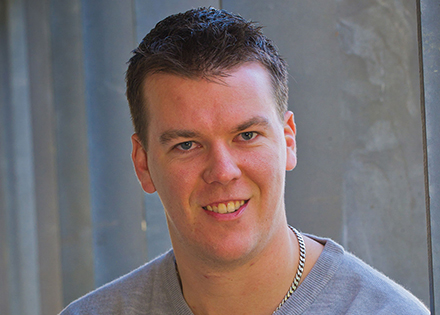 Daniel Van Den Hoek
Bachelor of Exercise and Sport Science
Master of Clinical Exercise Physiology
Read Daniel's story.
Be exposed to teaching excellence
Our teaching and research staff are experts in their respective fields, with broad international links and experiences. For example, Chair in Sport Management, Professor David Shilbury, was awarded the 2011 North American Society for Sport Management (NASSM) Earl F Zeigler Award. This award is given in recognition of significant contribution to scholarship and the sport management field generally.
---
Master of Clinical Exercise Physiology
Deakin University is Victoria's number 1 choice for Sport, offering the state's first Exercise and Sports Science Australia (ESSA) accredited undergraduate and postgraduate programs. The Master of Clinical Exercise Physiology is a popular choice, providing a pathway to accreditation as an Accredited Exercise Physiologist (AEP), and access to Provider Numbers with Medicare Australia, WorkSafe Victoria, DVA, TAC, and other compensable funds and schemes. With its expert teaching team, highly practical clinical teaching program, and Clinical Exercise Learning Centre, this course is the leading postgraduate program in its field.
---
Career opportunities for graduates
Career outcomes in the sporting industry are exciting, diverse and ever increasing. Australians have a worldwide reputation for high achievement in sport and our focus on sport as a discipline, health science, profession, recreational activity and lifestyle has never been greater. With the increase in obesity and chronic disease rates in Australia and around the world, the emphasis on physical activity and participation in sport is likely to keep increasing.
Career opportunities for graduates include but are not limited to:
professional sport
working in major sporting facilities
national and international sporting organisations
sport management or marketing
equipment manufacturing
health and physical education teaching
sports nutrition
coaching
development of sport participation in communities.
---
Download a brochure
Page custodian: Marketing Division Last updated: