Australia's most advanced sport facilities
Don't just learn about the future of sport, access it, with state-of-the-art facilities, cutting-edge research and advanced technology at your fingertips. Our progressive, real-world approach to learning means you gain practical experience using the latest industry technology.
Elite Regional Sports Precinct
At the Geelong Waurn Ponds Campus' Elite Sports Precinct, we have world-class sport and fitness facilities to help both elite athletes and our students. Facilities include:
an MCG-sized AFL oval
FIFA-grade soccer pitch
eight-lane 400-metre athletics track
50-metre long-jump track and sandpits
high-quality baseball diamond
basketball and netball courts.
The precinct supports the activities of a wide range of users, from elite athletes like the Geelong Cats AFL and AFLW teams to student-based clubs like the Deakin Ducks Soccer Club. The precinct also provides student placement opportunities, which enhance your career pathway into the sports and education industries.
Our facilities are available to hire, please email us to find out more.
Specialised Indoor Exercise and Sport Science Building
When you study in the Specialised Indoor Exercise and Sport Science Building at our Melbourne Burwood Campus, you'll be using some of Australia's most advanced sports and exercise facilities. The building boasts exciting features, including:
specialist facilities and equipment for biomechanics, motor learning and exercise prescription teaching
a dedicated Deakin Clinical Exercise Centre and consulting rooms, where you can apply your clinical knowledge to real clients
a climate chamber that can simulate extreme temperatures, humidity and altitude
a large atrium space with feature staircase and interactive display
a 16-piece cardio area and an open group fitness area with over 40 stations
five 40-metre running lanes and a walking track with overhead harness gantry.
Find out more about our Specialised Indoor Exercise and Sport Science Building
Take a tour of our exercise and sport science labs
Check out Deakin's purpose-built biomechanics, motor learning, strength and conditioning, and anatomy and physiology labs on this 360-degree tour.
#1 school of sport science in the world
Our School of Exercise and Nutrition Sciences is ranked #1 sport science school in the world by the Shanghai Ranking's Global Ranking of Sport Science Schools and Departments 2022, making Deakin the leader in progressive, real-world sport education
3D GAIT lab
Deakin's 3D GAIT lab has the most progressive type of motion analysis available in the world and is the only lab in Australia that partners with the developers of 3D GAIT. As a student, you'll have access to the world's largest database of 3D biomechanical walking and running data. It's an excellent practical learning facility, where you can get a 3D assessment of your biomechanics as you walk or run.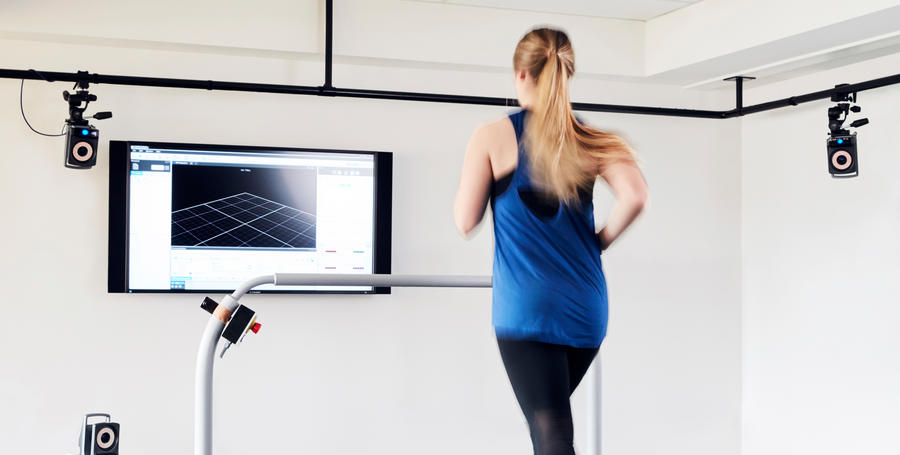 Teaching labs
As a School of Exercise and Nutrition Sciences student, you'll benefit from practical, hands-on learning in our state-of-the-art teaching labs, including our:
exercise physiology lab
biomechanics lab
strength and conditioning lab
anatomy and physiology lab
research spaces
food and nutrition lab.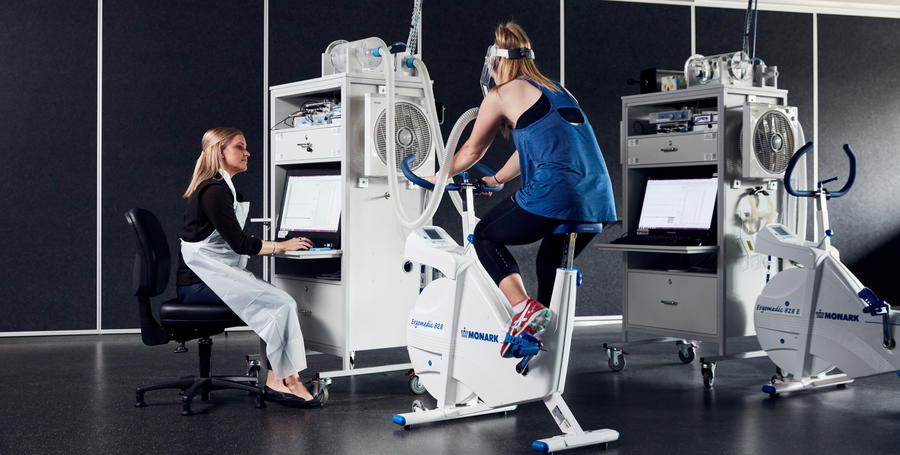 Our suite of sports facilities continues to increase the number of people participating in sport and recreation across the Deakin and Geelong communities.
Professor Iain Martin
Vice-Chancellor
Sport, health and wellbeing at Deakin
A healthy lifestyle will help you hit both your fitness and study goals. Join DeakinACTIVE to workout in the fitness centre, go for a run, join a group fitness class or play your favourite team sport. We even have an app – Deakin Moves – that includes programs, challenges and a workout tracker to keep you on track.
You can find DeakinACTIVE at all our campuses:
Melbourne Burwood
DeakinACTIVE Burwood includes:
a gym with 300 square metres of floor space, bikes, treadmills, weights and plasma screens
group fitness classes (including our half-hour Express Lunch class)
a stadium with two basketball courts
a football field
a general-purpose field.
Where
Building LC
Contact us
+61 3 9251 7719
Email DeakinACTIVE Burwood
Geelong Waurn Ponds
DeakinACTIVE Waurn Ponds includes:
a gym with 290 square metres of floor space, a cycle room and a cardio room
group fitness classes
stadium with two basketball/multipurpose courts
the Elite Regional Sports Precinct.
Where
Building DA
Contact us
+61 3 5227 2711
Email DeakinACTIVE Waurn Ponds
Geelong Waterfront
There are plenty of gyms and centres within a short walk of our Geelong Waterfront Campus. There's also a free shuttle-bus running all day to and from Waurn Ponds, so you can easily take advantage of our great sport facilities and fitness centre there. Group fitness classes, including yoga and bootcamp, are run three times a week on campus and in the Steampacket Gardens.
Warrnambool
DeakinACTIVE Warrnambool includes:
fully equipped gym with weights and cardio equipment
oval with floodlights and pavilion
two multipurpose courts that can be used for tennis, netball or basketball.
Where
Building H
Contact us
+61 3 5563 3488
Email DeakinACTIVE Warrnambool