Education and teaching
Are you looking to become a teacher or further your teaching education? Deakin's specialist education courses will see you graduate with an in-demand qualification. We offer bachelor degrees, graduate certificates and diplomas, masters courses and research degrees.
---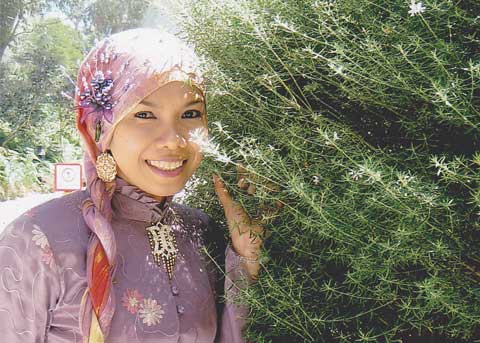 Graduate snapshot
Nazariah Sahu Palar
Master of Teaching English to Speakers of Other Languages, 2010
Melbourne Burwood Campus

'Three cohorts of Acehnese graduates, like myself, are helping to rebuild the tsunami-shattered Aceh Province through a program of community development projects that include providing English language classes for teachers and students from disadvantaged backgrounds in the devastated Langsa region.'
Nazariah Sahu Palar chose postgraduate study at Deakin because she wanted the opportunity to help rebuild the Aceh education system. After the devastating tsunami that swept through the province in 2004, 3500 educators perished.
She is now leading a team of Deakin Alumni who work as part of a partnership between Deakin University and the Indonesian Government.
---
What can I study?
Deakin offers a broad range of education courses from early childhood, primary and secondary education, applied learning, health and physical education and science teaching. These courses provide extensive hands-on experience, preparing you for a career in the industry.
Early childhood education
Education (Primary)
Educational leadership and administration
Health and physical education
Koorie teacher education
Special educational needs
Teaching English to Speakers of Other Languages (TESOL)
Teaching Languages Other than English (TLOTE)
Teaching (Secondary) / Science
Teaching (Secondary) / Arts
---
Why study education and training at Deakin?
Industry learning in education and teaching
With equal emphasis on professional knowledge and practical experience, we maintain strong links with regional communities and schools. Our school-based learning programs, teaching practicums and global teaching options ensure graduates are ready to teach today and into the future.
As a Deakin teaching student, you will participate in a highly-rewarding Professional Experience Program that allows you to spend time working with children in schools and alongside experienced teachers. This provides you with relevant practical knowledge and the ability to blend theory with practice.
Study the areas of teaching that interests you most
Deakin offers a broad range of disciplines and areas, including health and physical education, a wide choice of arts and science subjects, as well as programs addressing specific education needs including Koorie teacher education.
Industry input
Deakin's courses are developed with industry and professional input from specialised industry representatives. Though these professional links we ensure that our courses are relevant, practical and deliver the skills in demand in the workplace, resulting in excellent job and career opportunities for Deakin graduates.
The education studies major (sequence of compulsory education units in all pre-service teaching courses) has been developed in consultation with principals, teachers and the Victorian Institute of Teaching. Deakin's strong partnerships with the education industry ensure that our courses remain relevant and students learn from lecturers with specialist skills developed from their work with outside agencies, their research and community involvement.

Ready for the workforce
To ensure that all Deakin students have the skills to meet the demands of the modern workforce, undergraduate students complete at least one unit of their study wholly online.
---
Careers for education and teaching graduates
Deakin's teaching courses are accredited with the Victorian Institute of Teaching (VIT), which ensures that graduates will be eligible to apply for registration as teachers in Victoria and throughout Australia.
Career opportunities for graduates include but are not limited to:
early childhood education
primary schools
secondary schools
TAFE and Vocational Education and Training (VET)
community education centres
private colleges
universities
government departments
private academies and agencies
hospitals
sports, recreation and fitness industries
---
Study overseas
Give yourself the competitive edge after graduation. Discover and live in a new country and make friends all around the world. With a Deakin Education Abroad program, your degree can take you where you want to go.
Exchange and Education Abroad programs are available to all students, including international, postgraduate and off-campus students.
---
Education and training courses
View all education and teaching courses at Deakin. Courses include but are not limited to:
Undergraduate studies
Bachelor of Early Childhood Education
Bachelor of Education (Primary)
Bachelor of Health and Physical Education
Bachelor of Teaching (Science) / Bachelor of Science
Bachelor of Teaching (Secondary) / Bachelor of Arts
Associate Degree of Arts, Business and Sciences
Postgraduate studies by coursework
Graduate Certificate of Education (TESOL)
Graduate Certificate of Higher Education
Graduate Diploma of Education (Applied Learning)
Graduate Diploma of Teaching (Primary)
Master of Education
Master of Professional Education and Training
Master of Teaching
Master of Teaching English to Speakers of other Languages
Postgraduate studies by research
Doctor of Philosophy
Master of Arts - Education