Get work-ready
Future-proof your career in education with an accredited, well-recognised teaching qualification from Deakin. You'll graduate with at least 80 days of classroom experience under your belt and the skills to teach in primary schools within the private, public, IB and independent education sectors.
Undergraduate
Undergraduate (your first degree)
An undergraduate degree is generally completed between two to four years, depending on the pattern of study and any recognition of prior learning you may have. Associate degrees, bachelor and bachelor with honours are all undergraduate degrees.
Postgraduate
Postgraduate (further study)
A postgraduate qualification can be undertaken by students who have already completed an undergraduate degree or possess significant, demonstrable work experience. Postgraduate courses include graduate certificates, graduate diplomas, masters and PhDs, as well as specialist programs for industry professionals.
Research
Higher Degrees by Research (supervised research)
Research degrees are research based master's or PhD programs that focus on a single area of expertise. They provide students the opportunity to carry out highly specialised research under expert supervision.
Career opportunities
Graduates have found careers in Australian and international primary schools (where VIT registration is recognised), at all year levels. Other graduates have gone on to roles in:
government departments
health and welfare organisations
the media
private academies and agencies
public service.
Discover the education and teaching course for you
Our education and teaching course finder tool makes it easy for you to find the right course. By answering just a few questions, the tool will provide you with the best options to match your career goals and interests.
Casper test
Casper is an online, video-scenario based situational judgement test, designed to measure non-academic suitability for teaching. Students applying to all initial teacher education courses are required to take the Casper assessment.
#1 in Australia for education and educational research*
Deakin is ranked #5 globally and #1 in Australia for education and educational research by U.S. News and World Report, a global authority in education rankings. You can be assured that what you learn at Deakin is relevant to the sector and your career.
Excellent links with the education sector
Our courses are developed in consultation with principals, teachers and the Victorian Institute of Teaching, ensuring they address the needs of industry. Deakin also has several school alliances, which provide opportunities for extensive placements in schools beyond those that form the usual course requirements.
Professional accreditation
Deakin's Bachelor of Education (Primary) is accredited by the Victorian Institute of Teaching (VIT). The course is also the only undergraduate teacher education program in Victoria accredited with the International Baccalaureate Organisation to offer a recognised pathway for teaching in the International Baccalaureate Primary Years Program.
Primary teaching at Deakin
Bachelor of Education (Primary) graduate Tayla shares her journey of becoming a teacher at Deakin.
Postgraduate teaching at Deakin
Learn how Deakin empowers you to make a difference in the lives of young people throughout your studies.
Travel the world while you study
Students in the Bachelor of Education (Primary) can get a wider perspective on teaching by participating in our Global Education Program. Whether you choose to immerse yourself in an Indigenous community or take your teaching skills abroad, the program develops your skills in intercultural education and gives your teaching application a distinct edge.
Research with us
If you've got a research idea specific to this sector, we can help you flesh it out with a higher degree by research. We've got partnerships with schools, professional associations and government departments to help you succeed.
Education research in action
Current research by Deakin Mathematics education staff includes mathematical reasoning and problem solving, design of authentic tasks, Lesson Study in mathematics, children's statistical learning and financial literacy and teaching mathematics using digital technologies.
Deakin has given me the opportunity to work in different schools, with various age groups which has been an invaluable opportunity.
Tara Robertson
Education (Primary) graduate
Latest articles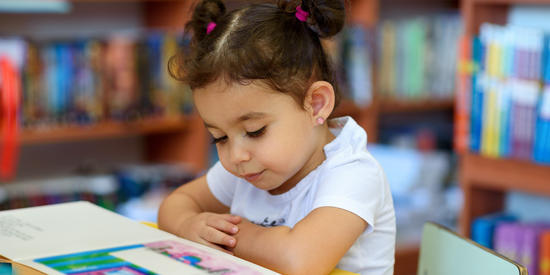 Choosing an early childhood education or primary teaching course
Which Deakin early childhood education or primary teaching course is right for you? Whatever your career goals, consider the options when choosing a degree.
Footnotes
*U.S. News & World Report, Best Global Universities Subject Rankings 2022–2023
Browse other disciplines within education and teaching
Choose an area that you're interested in and learn how Deakin's extensive range of study options and experiences can help turn your dreams into reality.