Dr Adam Tomison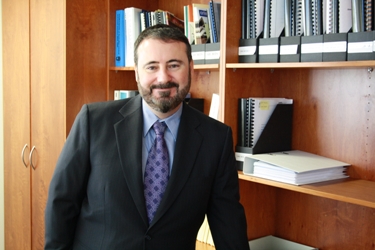 Dr Adam Tomison - BSc(Psych)(Hons) 1988
Deakin Alumni of the Year Award for outstanding service and achievement in their profession and the community.
In recognition of his outstanding contribution to research and work towards the prevention of family violence and child abuse.
Director of the world-leading Australian Institute of Criminology (AIC) in Canberra since 2009, Dr Adam Tomison has established himself as a widely published and internationally respected expert on the prevention of child abuse and other family violence over the last two decades.
Dr Tomison has been a member of and advisor to many national and international boards, associations and agencies and has undertaken significant leadership roles in the development of family violence and child protection policies in Australia. He was the key advisor for the, Little Children are Sacred Inquiry Report that was written for the Northern Territory Government in 2007 and had primary responsibility for much of their subsequent wide ranging Child Protection Service reforms.
As a former Director of the National Child Protection Clearinghouse at the Australian Institute of Family Studies, Dr Tomison is also credited for helping to transform it into an internationally recognised centre for excellence used by governments, academics and service providers around the world. He was also responsible for the development of the Australian Centre for the Study of Sexual Assault.
Page custodian: Vice-President (Advancement) Last updated: