Alfred Deakin Professors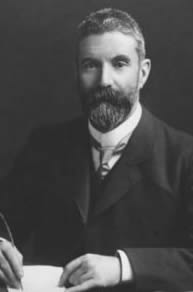 Below are the 2018 recipients of this title and a list of past recipients:
Professor Margaret (Leigh) Ackland
Professor Ackland joined Deakin University in 1992 as a Senior Lecturer. A promotion in 2004 saw Professor Ackland become an Associate Professor and then in 2010 she was appointed to a Personal Chair.
Professor Leigh Ackland was awarded her PhD from the University of Melbourne in 1993. She holds a personal Chair in Molecular Biosciences at Deakin University and is Director of Deakin's Centre for Cellular and Molecular Biology within the Faculty of Science, Engineering and Built Environment. Professor Ackland's main areas of expertise are in the biology of metals and metal transporters in prokaryote and eukaryote cells, and epithelial to mesenchymal transition in cancer progression. Significantly, Professor Ackland established the first biology research laboratory at Deakin University.
Over the course of her academic career, Professor Ackland has cemented herself as a leading global authority on the biology of metals and specifically on the role that metals play in the aetiology of disease. Her research has attracted significant funding totalling close to two million dollars through national competitive grants schemes and from multiple industry partners. In addition to ARC and NHMRC funding, Professor Ackland has received funding from the USA Department of Defence, NIH (USA), the Wellcome Trust, the Australia-India Council and the International Science Linkage scheme. Through funding received from the International Science Linkage scheme, she hosted scientists from India and China and established two co-operative Research Centres between prestigious Chinese Research Institutions and Deakin, namely the Chinese-Australian Consortium for Environmental and Human Health (with Shenyang University) and the Chinese-Australian Joint Research Centre for Environmental Remediation and Health (with the Chinese Academy of Science) in 2006.
Publications stemming from Professor Ackland's projects number in excess of 150 peer reviewed papers and together they have attracted close to four thousand academic citations and appear in many of the world's leading scientific journals, including Proceedings of the National Academy of Science, Journal of Biological Chemistry, Frontiers in Microbiology, Archives of Biochemistry and Biophysics, and Cancer Research. She has given 32 keynote presentations, is a regular reviewer for thirty-three international peer reviewed journals, and sits on grant panels for the ARC, NHMRC, Cancer Council, Wellcome Trust, Agence Nationale De La Recherche, and Tenovus Cancer Trust.
Professor Ackland's expertise also sees her as a regularly sought-after advisor to medical and scientific committees around the world and she has provided expert testimony in the Supreme Court of New South Wales. She sits on the Board of Advisors to Climate Alliance, and the Scientific Committee within Cancer Council Victoria, where she provides advice on the promotion and funding of cancer research, and the allocation of cancer research funds. She was one of twenty-six leading scientists internationally to be invited to participate in the Ernst Strungman Forum on Heavy Metals and Infectious Diseases in Germany and has been a Plenary Speaker at the prestigious Bosch Institute Annual Scientific and Young Investigator's meeting. In 2007, Professor Ackland was one of 10 Australian Scientists selected by the Australian Government to participate in an Indo-Australian Bioremediation Conference (2007), raising Deakin's international profile.
In her research program on the molecular biology of trace elements in human diseases, Professor Ackland has led a large team, including twenty-two completed PhD students, in applying molecular genetic techniques, protein chemistry and confocal microscopy to understand how zinc and copper move into and out of cells. Through this research, Professor Ackland has developed expertise in the manipulation of human cells in culture to mimic human tissue, enabling her to study how inherited disorders lead to trace element deficiency and disease in a laboratory setting. Also using her expertise in human cell culture, Professor Ackland has studied the role of omega-3 fatty acids in degenerative brain disorders. Using cultured human neuronal cells, she found that the omega-3 fatty acid, DHA, prevents cells from dying through a zinc signalling mechanism, paving the way for DHA to be employed in the prevention and treatment of brain disorders. Professor Ackland is now investigating the use of nanotechnology for delivering omega-3 fatty acids to the brain.
Along with her work in molecular biology, Professor Ackland is also at the forefront of bringing the field of epigenetics to the public health arena. While traditionally a lab-based science, Professor Ackland has argued that epigenetics has an important role to play in growing public health crises such as Type 2 diabetes. Professor Ackland has led a team that has recently discovered specific epigenetic markers that distinguish women with gestational diabetes who go on to develop Type 2 diabetes, from women with gestational diabetes who do not go on to develop Type 2 diabetes. Ms Bronwyn Halfpenny, Government Whip in the Victorian Legislative Assembly lauded this advance in knowledge as one with exciting potential to inform health resources allocation, as well as to progress the treatment of diabetes.
Alongside her many academic achievements, Professor Ackland has played a leading role in the development of teaching and learning resources for the Australian school science curriculum through ongoing involvement with the Contemporary Science Practise in Schools initiative. In a recent activity developed out of Professor Ackland's work, students at Mooroolbark College were challenged to investigate and create an animation of the process by which normal cells become cancerous. This activity was supported by a series of podcasts recorded by Professor Ackland. The specific project from which this challenge was developed was undertaken by Professor Ackland and her team using a cell culture model of human breast tissue. By generating this human cell culture in a laboratory setting, Professor Ackland has been able to investigate varying stages of cancer progression and the mechanisms underlying breast cancer metastasis. The identification of specific cancer cell markers within this research will enable targeted treatments against these specific markers, which will herald a significant advance over traditional treatments that target both cancerous and healthy cells.
In summary, over a long and successful career, Professor Ackland has advanced the field of molecular biology with respect to human disease and has made a significant contribution to bringing the field of epigenetics into the domain of public health. Her research has had both academic and societal impact and continues to provide a basis for the development of new treatments for a range of acute and chronic diseases. On top of her recognition as a leading international scholar, Professor Ackland has been actively involved in driving improvements to the teaching of science and stands as an exemplary role model for girls and young women considering a scientific career.
Professor David Boud
Professor Boud joined Deakin in 2014 as Director, Centre for Research in Assessment and Digital Learning (CRADLE).
Professor Boud is an eminent and influential scholar in higher and professional education; a sought-after author, speaker, supervisor and collaborator. His work on assessment for learning in higher education has been recognised worldwide. He is the most cited author internationally on the use of learner self-assessment and has set the agenda for research on self-assessment.
As inaugural Director (0.5 FTE) of Deakin's Centre for Research in Assessment and Digital Learning (CRADLE, established 2014), Professor Boud makes an outstanding and sustained contribution to furthering Deakin's learning, teaching and scholarship through recruiting and mentoring staff, and connecting members of his extensive international networks with Deakin. CRADLE partners with Deakin staff to understand and advance learning at Deakin through research. In 2017, Professor Boud fostered, via CRADLE:
21 research collaborations with 40 Deakin staff about teaching and learning at Deakin
42 peer-reviewed publications on teaching, learning and assessment in higher education
world-first empirical research into the causes, prevention and detection of contract cheating
$772,557 gained in external research funding, including $518,893 in Category 1.
22 seminars, public forums and workshops
the international research symposium, 'Re-imagining Assessment in a Digital World.'
Other personal achievements in 2017, raising CRADLE's and Deakin's profile nationally and internationally:
award of ARC Discovery project 'Determining elements that underpin learning of child-witness interviewing' with Martine Powell, School of Psychology, now jointly with Griffith University
invited keynote addresses to conferences in Linköping, Berlin and Leuven
first CRADLE edited book with Routledge, Developing Evaluative Judgement in Higher Education
nine papers in Q1 rated international journals
eight chapters in scholarly books.
Professor Boud has established CRADLE fellowships which enable Deakin staff to undertake research for up to 12 months. Fellows are provided with support and mentoring from CRADLE researchers and are actively involved in research activities of the Centre. Six fellows have been awarded since the Centre was established.
Professor Boud is a member of the Strategic Research Centre in Education (REDI) and is principal or joint-principal supervisor of four doctoral candidates, including Deakin's first enrolled cotutelle candidate with the University of Copenhagen. He founded and is continuing editor of the international refereed journal 'Studies in Continuing Education' (Taylor and Francis), rated A in the 2010 ERA journal ratings.
Professor Boud's most significant research contribution has been in conceptualising learning from experience and the role that reflection plays in everyday learning. This resulted in the Boud and Walker model of learning from experience and various applications of it, the most highly cited model of learning from experience after those of Schön and Kolb. In higher education, his most significant contribution has been research on how assessment can contribute to learning. He established the importance of research on learner self-assessment through many empirical studies and the development of a framework for practices. This work provided the foundation for reshaping the discourse of assessment in higher education through a series of contributions that emphasise the need for assessment to be sustainable, and for it to have a key role in building students' capacity for long-term learning beyond graduation.
Another strand of Professor Boud's work focuses on how people learn through informal and unacknowledged processes in workplaces. This research found unexpected sites of learning at work and theorised ways of conceptualising spaces for learning that were neither fully part of the structure of the organisation, nor the social world of the employees. A significant contribution of this has been the construct of integrated development practices as a conceptual bridge between organisational learning and workplace learning, to focus on practices that (1) facilitate learning embedded in work, and (2) are independent of formal training.
Professor Boud is a galvanising presence at Deakin, improving our capability in assessment and feedback, thereby contributing to Deakin's offer of a brilliant education where students are – and where they want to go.
Professor Brenda Cherednichenko
Professor Brenda Cherednichenko joined Deakin University in 2012 as the Pro Vice-Chancellor, Faculty of Arts and Education.
Professor Cherednichenko is currently the Executive Dean, Arts and Education at Deakin University. The Faculty includes the Institute of Koorie Education, School of Communication and Creative Arts, School of Education, and the School of Humanities and Social Science, as well as the Alfred Deakin Institute and the Research for Educational Impact research centres. Her previous roles include the Executive Dean Education and Arts and University Pro-Vice-Chancellor, Engagement, Equity and Indigenous at Edith Cowan University (2007-2011) where she was concurrently Associate Dean, International (2010) and Acting Head, Kurongkurl Katitjin (2008). Prior to working in Western Australia, Brenda was Director Access and Success, Victoria University (2006-2007), and Head, School of Education, Victoria University (2003-2006).
With a background in the social sciences, early childhood, school and community and teacher education Brenda's research has focused on educational equity and community-university partnerships for improved educational opportunity and socially just outcomes. She is widely published and has lead research and development partnerships with communities, schools and government in Australian and international partners, often with Indigenous Australian leaders and communities to enhance educational and social experiences for young people.
Brenda is Chair of the Australian Fulbright Commission Distinguished Chairs Selection Committee and the Victorian Selection Committee, a Director of the Origin Foundation Board and a Graduate of the Australian Institute of Company Directors, a member of the Australian College of Educators and a member of several international peer review journal editorial committees. She was Chair of the ERA 2015 Review Evaluation Committee for Education and Human Society, is immediate past President of the Australian Council of Deans of Education and a Fulbright Senior Scholar.
Professor Matthew Clarke
Professor Matthew Clarke joined Deakin University in 2007 as a Senior Lecturer in International and Political Studies the School of International and Political Studies. In 2008 Professor Clarke became a Senior Lecturer, in 2009 an Associate Professor and then a Professor in 2010. Professor Clarke has been Head of School since 2011.
Professor Clarke has been working in the international development sector for over two decades, firstly as a practitioner and then as teacher and researcher. Matthew is one of Australia's leading scholars in Development Studies and enjoys an international reputation for his work on religion and development. Matthew's areas of expertise are aid effectiveness, development within the Pacific region, development and disability and the religion-development nexus. Across all of this work, the common theme is improving the professional practices of non-governmental organisations as they work with the world's most vulnerable communities.
While Matthew did not initiate the Deakin partnership with the Centre for Defence and Strategic Studies, he has lead the development of this partnership over the past six years to one that is established, stable and of very high significance for Deakin. Deakin now is part way through a 10 year contract with CDSS and is the sole post-graduate provider for the Centre. We offer a range of Graduate programs from graduate diplomas to PhDs for more than 50 Australian and international military leaders and government senior officers each year. Additionally there are now 10 PhD by portfolio candidates from the Australia Defence Force enrolled at Deakin through the CDSS partnership. Deakin has three staff, as well as a shared Professorial appointment, embedded at CDSS. Our reach and impact through this work is such that the Minister for Defence noted at the 2014 signing of a new 10 year agreement with Deakin that from then on, all Australian military leaders will be Deakin graduates, such as Hon Dr David Morrison, AO and Deakin Alumnus of the Year 2016.
In recognition of this achievement and outstanding international reputation, Professor Clarke was awarded the Fulbright Senior Scholarship for Not -for-Profit Leadership in 2017. The Senior Fulbright was a partnership with Harvard University, Tufts University and Save the Children, US. Completed in early 2018, this recognition is directly linked to and has influenced his work in Deakin's Centre for Humanitarian Leadership.
Matthew has authored, co-authored or edited 20 books and journals since 2004, with the most recent published in 2017. He has published 58 refereed journal articles and another 47 book chapters. With a scopus index of 10 and 66 outputs, 13 HDR completions at Deakin, Matthew is a significant researcher and remains one of the most prolific in the School, while leading one of the largest academic areas at Deakin.
Matthew has won numerous competitive grants to support his research. This includes seven nationally competitive category 1 grants valued over $AUD2.5 million (including five Australian Development Research Awards, more than any other academic in Australia). More recently, he was also a Chief Investigator of an industry based category 4 grant valued at $AUD450,000. Common to these grants and publications is the mentoring of early and mid-career staff. Indeed, Matthew's research profile is characterized by collaboration with less experienced academic, including a recent co-authored book with a more junior researcher.
He has also initiated and managed the establishment of the Centre for Humanitarian Leadership, which has quickly earned a global reputation for its work in training humanitarian workers and leaders. This reputation has been recognized by external funding with the IKEA grant providing over $AUD5.5million of financial support and GlaxoSmithKline funding a new Graduate Certificate of Humanitarian Health. Matthew is now Head of the Centre in addition to his Head of School responsibilities. As well, the Centre has led Deakin in the development and delivery of its first non-English degree, the Graduate Certificate in Humanitarian Leadership (Francophone) which has been successfully implemented in 2017.
Professor Clarke has demonstrated outstanding and sustained contribution to furthering Deakin's research and teaching and learning goals through his international standing and reputation, personal research and teaching achievements and indeed his leadership for Deakin since, especially since being promoted to professor 8 years ago.
Professor Wei Duan
Professor Wei Duan joined Deakin University in 2006 as an Associate Professor and is has been a Professor in the School of Medicine since 2011.
Professor Duan now has a strong international reputation for his research, especially his work to investigate aptamers – so-called 'chemical antibodies' – for cancer diagnosis and treatment. He has published more than 150 peer reviewed articles in national and international journals, more than 50 reviews and 9 book chapters. He is frequently invited to give keynote addresses at national and international conferences and he holds honorary level E appointments at four Chinese universities.
Professor Duan's publications have had a major impact on research into cancer diagnosis and therapeutics around the world. His current H index (Scopus) is 44 and his work has been cited more than 6000 times since 2000, leading to his recognition as Thomson Reuters Highly Cited Researcher for 2017 in the field of Phamacology/Toxicology.
Professor Duan has been very successful in obtaining external funds to support his research, attracting a total of $4.7 million in grant funding from a wide range of sources, including the National Health and Medical Research Council, the Australian Research Council, the Australia-India fund, the NSW Cancer Council, Chinese and Australian government departments and industry. In 2017 Professor Duan was awarded A$1.4 million over 18 years through a Research and Development Agreement with GenePharma, a multinational pharmaceutical company based in China, to develop clinical diagnostic kits for the early detection of cancer. This work builds on intellectual property he has created through his research, including 3 filed patents.
Professor Duan has made a strong contribution to undergraduate and postgraduate teaching at Deakin. He was a key member of the team that developed the curriculum for the basic sciences content in the Bachelor of Medicine/Bachelor of Surgery degree. For several years he led the Human Homeostasis topic, the largest component of the integrated curriculum in the first Semester of Year 1 of the medical course. More recently he has developed the Medical Nanotechnology unit in the Bachelor of Biomedical Science degree, which he continues to chair and teach into across both Waurn Ponds and Burwood campuses. He has successfully supervised a total of 25 postgraduate students (15 PhD, 5 Masters and 5 Honours), as well as a group postdoctoral fellows.
He has also made a broader contribution to the University and to his discipline. He has been a member of the University Laboratory Biosafety Committee since commencing at Deakin in 2006, including periods as Deputy Chair (2010 to 2015) and Chair (from 2016). He has served on the Faculty Human Research Ethics Committee since 2008. He has also served on numerous School of Medicine Committees and panels. He leads Cancer theme in the Centre for Molecular & Medical Research Strategic Research Centre and was Higher Degree by Research Coordinator for the School in 2008 and 2009. He is a member of the Editorial Boards of a number of international journals, including Drug Design, Development and Therapy, for which he was Editor in Chief in 2015 and 2016. He has been a regular reviewer for national and international competitive grants and journal articles and has been a member of the National Health and Medical Research Council Research Translation Faculty since 2012. His work has led to favourable publicity for Deakin in Australian and international media.
Professor Duan has made a significant contribution to Deakin's profile in China. In addition to the GenePharma agreement mentioned above, he has developed and coordinates an in-country PhD program with Zhengzhou University, which has enrolled the first 2 students. He has facilitated medical student exchanges with Zhengzhou University Hospital, the largest hospital in the world.
Professor David Lowe
Professor Lowe joined Deakin University in 2009 as the Chair in History, Heritage and Society before becoming the Chair in Contemporary History in 2015.
Professor Lowe conducts research in a number of aspects of contemporary history, including: the uses of history by politicians; remembering conflict and political transitions; the growth of international students as a factor in cultural diplomacy; and the history of Australia's foreign and aid policies, including overseas diplomatic representation. Professor Lowe is a leading historian of Australia's international relations in the Asia-Pacific, and has published several books in the area including a biography of Percy Spender and other studies of the Cold War and Australian public diplomacy.
The esteem in which Professor Lowe is held by historians has been recognised in various ways. He has, for example, recently been awarded several prestigious fellowships, including the Smuts Visiting Fellowship at Cambridge University, researching the role of the Commonwealth in aid and development of Asia during the decolonisation process in the 1950s, as well as being Visiting Professor in Australian Studies at the Centre for Pacific and American Studies, University of Tokyo, in 2019.
Significantly Professor Lowe has been recognised in Australia for leadership in research through his award of a Fellow of the Academy of Social Sciences. His historical work is closely connected with policy issues, as this Fellowship indicates, and he has also founded and convened the Australian Policy and History Network. This important network and online presence invites policy makers, historians, community organisations, and beyond, to reflect on the presence of historical thinking in the public sphere. He co-edits a book series for Routledge (with his Deakin colleague, Tony Joel), Remembering the Modern World, and has a strong publishing profile in all of these areas.
Professor Lowe has a strong record of grants, ranging from Australia-India council grants, AisAid grants, through to ARC Discoveries and Linkages, and some particularly strong collaborations with DFAT. He has been a CI on Deakin led projects that total approx. 1.4 million, as well as PI on a variety of other grants.
Over his years at Deakin, Professor Lowe has also been a strong leader, especially in regard to research, but also beyond. He has occupied significant leadership positions, including Head of School, Associate Dean Research and more recently as Director of the Alfred Deakin Research Institute (2010-2016). David has also consistently been Chair of Contemporary Histories Research Group, and led work in this ERA ranked 4 area. This group supports not just Historians, but also poets and literary theorists concerned with historical memory. In addition, David provides university-wide leadership informally in regard to Australia and the Indo-Pacific, performing various roles in concert with Deakin Asia and the DVCR office.
Professor Lowe has had 13 HDR completions as principal (10PhD) and 9 more as Associate Supervisor (8PhD), a record that reflects his strong work with emerging historians.
Professor Marj Moodie
After many years of success as a consultant in urban and social planning, Professor Moodie began her career as an academic health economist at The University of Melbourne in 2004. With a number of her colleagues she transferred to Deakin in 2007 as a Senior Research Fellow, part of the team that established Deakin Health Economics. She assumed the role of Deputy Head in 2011 as an Associate Professor and later as a Professor from 2014 before taking over as Head in 2017.
With her colleague, Alfred Deakin Professor Rob Carter, Professor Moodie has made a major contribution to the growth of Deakin Health Economics to become one of the largest, most successful and most respected academic health economics units in Australia. She has been an active contributor to the success of the Centre for Population Health Research Strategic Research Centre.
Professor Moodie has led a program of highly influential research into the economics of non-communicable diseases. Her research has a strong focus on economic evaluation and priority setting, principally in the areas of obesity and cardiovascular disease. Deakin Health Economics now hosts the largest cohort of economic evaluators in Australia. She has published 155 peer-reviewed journal articles, 5 book chapters and 108 research reports (42 since commencing at Deakin), a remarkable achievement in a relatively short academic career. She has delivered 82 conference presentations and co-authored a further 83 conference abstracts. Google Scholar reports 7,703 citations and an H index of 39.
Professor Moodie has been a chief investigator on grants or commissioned work with a total value of $55.8 million, resulting in income to Deakin of $16 million. She has been a named investigator on four successful NHMRC Centre for Research Excellence (CRE) grants (two submitted through Deakin – Deakin's first CRE, The Centre for Research Excellence in Obesity Policy and Food Systems (2012 – 2017), for which she is now the Coordinator, and the recently announced Centre of Research Excellence in Food Retail Environments for Health (RE-FRESH – 2018-2023). She has been a named investigator on 16 successful NHMRC Project Grants, an NHMRC Targeted Grant, four NHMRC Partnership Grants and an ARC Linkage Grant, as well as numerous grants from funding bodies such as VicHealth, the National Heart Foundation, the World Health Organization, AusAID, the Cancer Council of Victoria and Commonwealth and State governments.
Professor Moodie has supervised or co-supervised nine PhD students to completion and is currently supervising four PhD students. She has also supervised the research projects of seven Master of Public Health students and is highly regarded as a supervisor and mentor of early career researchers in the Centre for Population Health Research SRC, the School of Health and Social Development and the Faculty of Health.
She has a prominent international reputation with key research collaborations with The University of Oxford, Harvard University School of Public Health and The University of Auckland. She has been very active in the Pacific, a region with an extremely high burden of chronic non-communicable disease. She was a key player in the establishment of Deakin's collaborative research program at Fiji National University (Pacific Research Centre for the Prevention of Obesity and Non-Communicable Disease (C-POND)), and is currently C-POND's Executive Director.
Within Australia, Professor Moodie has strong collaborations with the Florey Neurosciences Institute, the Baker Heart and Diabetes Institute, Menzies School of Health Research, The University of Queensland, George Institute for Global Health and The University of Melbourne. At Deakin she has actively fostered research collaborations within the Centre for Population Health Research Strategic Research Centre and with other SRCs. She is a Director of Deakin's Global Obesity Centre (GLOBE).
Professor Moodie has played a critical role in the establishment and growth of Deakin Health Economics, arguably Australia's premier health economics unit. She has had a major impact on economic analysis of non-communicable diseases, for which she is nationally and internationally recognized. She has made an outstanding contribution to the growth of research at Deakin over the last decade through publication, grant success, mentoring and HDR student supervision.
Professor Julianne Moss
Professor Julianne Moss joined Deakin University in 2011. Julianne is currently, the Director of the Research for Educational Impact Strategic Research Centre (2013-). Professor Moss has demonstrated outstanding and sustained contribution to furthering Deakin's research and teaching and learning goals through her international standing and reputation, personal research and teaching achievements and indeed her leadership for Deakin since 2011.
Professor Moss is arguably Deakin's leading teacher educator. Professor Moss' career has been shaped by leadership of curriculum and educational change linked to an established program of innovative qualitative research. Over a forty-year career in education she has upheld an enduring commitment to equity and social justice. Julianne is currently the Director of the Research for Educational Impact Strategic Research Centre (2013-). In this role Professor Moss has grown Deakin's profile and success in Education research substantially, including forming a critical partnership with Deakin's Centre for Research for Assessment and Digital Learning in Education (CRADLE). Under her leadership REDI has expanded and reached its research targets and developed new national and international partnerships in research with industry, government and communities. REDI is highly active in the development of new Cat 2-4 grants and in 2017 submitted 41 applications with success in 14.
Since coming to Deakin in 2011, Professor Moss has served as the National President of the Australian Association for Research in Education (2013-14) and an active member of major professional associations and conference committees, editor of the journal, Teaching Education, and a member of international editorial boards for a range of social science journals in education, teaching and the arts.
As a consultant Julianne led and implemented the postgraduate teacher education design that was awarded to Deakin University for the Teach for Australia (TFA) contract 2014-2018. In the past ten years Julianne has been a consultant to major government bodies and education providers nationally and internationally. In 2018 Julianne was engaged by the Department of Curriculum and Instruction at The Education University of Hong Kong to review its Master of Teaching. Julianne has conducted projects for the Australian Institute for Teaching and School Leadership, the national standards and registration authority for the teaching profession, and currently she sits on an expert reference group and has worked with the Ministry of Education in Singapore to redesign curriculum for over a decade and in 2015 co-constructed an innovative initial teacher education program for Learning Matters, New Delhi India. Further aspects of her international work include research projects for the International Baccalaureate Organisation (IBO). Julianne was a lead investigator on the Commonwealth funded Longitudinal Teacher Education Workforce (LTEWS) study, (Mayer et al. 2011-13 DEEWR contract number 84731, $705,500), the first longitudinal study of beginning teachers to be completed in Australia.
Professor Moss has been successful with Australian Research Council (ARC) funding, designing and leading student-centred and school-based qualitative approaches. Over a decade Julianne has generated contract research income of more than 2 million dollars from national and international education systems and has contributed in excess of 100 publications that include books, book chapters, refereed journal articles, reports, professional books and a range of international and national peer review publications and conference proceedings.
Past Alfred Deakin Professor recipients
2017
Awarded Alfred Deakin Professorship
Professor Tracey Bucknall
Professor Chris Doucouliagos
Professor John Grundy
Professor Beverley Oliver
Professor Christine Ure
2016
Awarded Alfred Deakin Professorship

Professor Maxine Duke
Professor Ferdi Gul
Professor Baogang He
Professor Marcel Klaassen
Professor Ingrid Nielsen
Professor Yin Paradies
Professor Guang Shi
Professor Anna Timperio
Professor Russell Tytler
Professor David Watters
2015
Awarded Alfred Deakin Professorship

Professor Mirko Bagaric
Professor Neil Barnett
Professor Colin Barrow
Professor Ian Chen
2014
Awarded Alfred Deakin Professorship

Professor Mike Ewing
Professor Matthew Barnett
Professor Kylie Ball
Professor Clare Bradford
Professor Graeme Hays
Professor Ivan Stojmenovic
2013
Awarded Alfred Deakin Professorship

Professor Rob Carter – Faculty of Health
Professor Wanlei Zhou - Faculty of Science, Engineering and Built Environment
Professor Jo Salmon – Faculty of Health
2012
Awarded Alfred Deakin Professorship

Professor Michael Berk - Faculty of Health
Professor John Endler - Faculty of Science, Engineering and Built Environment
Professor Maria Forsyth - Institute for Frontier Materials
Professor Fethi Mansouri - Faculty of Arts and Education
Professor Michael Polonsky - Faculty of Business and Law
Professor Svetha Venkatesh - Faculty of Science, Engineering and Built Environment
2011
Awarded Alfred Deakin Professorship

Professor Jill Blackmore – Faculty of Arts and Education
Professor Mari Botti – Faculty of Health
Professor Paresh Narayan – Faculty of Business and Law
Professor David Walker – Faculty of Arts and Education
2010
Awarded Alfred Deakin Professorship

Professor Marita McCabe – Faculty of Health
2009
Awarded Alfred Deakin Professorship

Professor Boyd Swinburn – Faculty of Health
2008
Awarded Alfred Deakin Professorship

Professor David Crawford – Faculty of Health
2006
Awarded Alfred Deakin Professorship

Professor Xungai Wang – Institute for Frontier Materials
Professor Saeid Nahavandi – Centre for Intelligent Systems Research, Deakin Research
2003
Awarded Alfred Deakin Professorship

Professor Peter Hodgson – Institute for Frontier Materials
Professor Julian Mercer – Faculty of Science, Engineering and Built Environment