Like many aspects of our lives, in 2020 the Deakin Open Day became virtual for the first time.
With more than 60,000 attendees, Deakin Virtual Open Day was a huge, interactive event providing an immersive experience of the courses, campuses and people of Deakin University. With the 2021 Virtual Open Day approaching, we take a look at what you can expect.
What does a virtual open day look like?
The hallmark of Deakin Virtual Open Day is the more than 150 online sessions that you can attend with academics and study experts, covering everything from course information to uni life. These sessions will help you deep-dive into your field of interest to help you explore your options and find the right course for you. You can also tour each of Deakin's four campuses virtually and ask all your burning questions, both in live Q&A sessions and one-on-one web chats with academics, students and study advisers.
Dr Sze-Yen Tan, a deputy course director in the Faculty of Health, chaired a live Q&A at last year's Virtual Open Day. 'The Associate Head of School and course directors were there to answer any questions that visitors had and we also had a team of staff in the background answering questions at the same time,' he says. This ensures all questions – general and specific – get addressed.
What are the perks of going virtual?
The Deakin Virtual Open Day had an added layer of flexibility, according to Dr Tan. 'At previous open days, tours were at a fixed time during the day and if people were not able to come at that time then they missed out,' he says. With the virtual event, prospective students have access to recordings that they can watch at their leisure.
Dr Virginia Weber, a course director in the Faculty of Business and Law, says being online means that university staff can reach a wider audience with a single session than they would otherwise be able to. 'When I gave the same presentation in 2019, the room we were in ended up packed to the point of being standing-room only,' she says. 'Some people couldn't make it in to see the presentation or ask questions. Doing things online increases the accessibility and the opportunity for everyone who wants to attend to be there.'
Dr Prue Francis, a course director in the Faculty of Science, Engineering and Built Environment, says students get more out of the virtual Q&A sessions because they can see what other people ask. 'In a face-to-face event you might have a few students coming up after a session to ask questions but quite often there's a lot of shyness,' she explains. 'Most students walk out of the session without hearing the questions other people are asking.'
How can you prepare for Virtual Open Day?
With more than 150 different online sessions it's important to have some idea of where your interests lie. 'It's okay if you don't know exactly what course you want to do but it's good to have a general idea because that will help you navigate the information more effectively,' Dr Tan says.

Once you have a course in mind it's good to read the relevant area of the Deakin website so that on Virtual Open Day you're just adding to that information. 'You've done the research and now it's about trying to nut out what else you need to know about the potential course you are interested in,' Dr Francis says.
How will you get to know your teaching staff?
One of the most valuable parts of Virtual Open Day is getting a feel for the type of people you will be learning from. 'Deakin is brimming with people who can talk all day about the topics they teach and research, because these are the things they love,' Dr Weber says. 'There's a lot to be said for the inspirational element of seeing that passion up close.'
Dr Paul Venzo, a deputy course director in the Faculty of Arts and Education, says prospective students enjoy hearing about the backgrounds of the teaching staff because it helps them envisage their own future careers. 'They really appreciate when we talk about what we've done with our qualifications,' he says. 'We work at the university, but we've all done heaps of other stuff.'
The other benefit is getting to know some familiar faces. 'Once they've met us we always encourage students to get in touch with us via email,' Dr Venzo says. 'I think it's important because you want a sense of familiarity and a sense of belonging to your prospective university.'
What kind of questions should you prepare?
When it comes to questions that prospective students can ask, Dr Weber says the sky is the limit. 'I expect questions on connections with industry – like internships, placements, guest lectures – all the things that might help a student get experience,' she says.
Dr Weber also hopes prospective students feel comfortable to ask some direct questions around the resources available, what supports and accommodations exist, and how learner-centric the teaching approach will be.
'Prospective students, especially school-leavers, can sometimes be a little hesitant to ask about what exists to help them – or to ask for help at all – but it's something we take very seriously,' she says. 'And it's something that can really shape a student's experience of their time at university.'
Whether you're intending to study on campus or online, Deakin Virtual Open Day lets you experience the online excellence that Deakin is renowned for. 'We will be back on campus – we'll find the ways to do that safely and our campuses are great spaces with a lot of great stuff going on,' Dr Venzo says. 'But on top of that, we have our premium online learning platform and you're not going to miss out if that's where you are.'
Dr Paul Venzo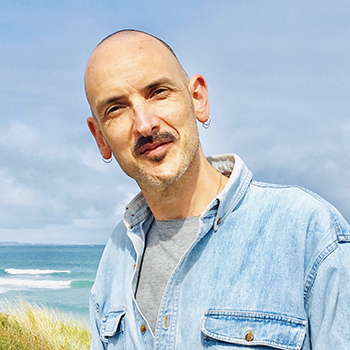 Dr Prue Francis
Dr Sze-Yen Tan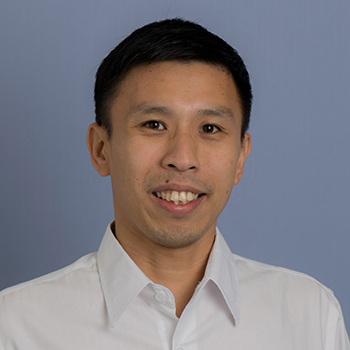 Dr Virginia Weber