Ancient monuments - pathway to peace
Research news
10 April 2017
Heritage sites across Iraq and Syria represent the cradle of human civilisation, yet they are being damaged on an unprecedented scale by fundamentalists like the Islamic State.
In a bid to document this destruction and protect the sites, a team of Deakin University researchers is collating a database of affected heritage sites in the two countries.
The information they are gathering will help to ensure allied defence organisations and local partners don't inflict further damage on priceless heritage sites.
Associate Professor Benjamin Isakhan has been leading the project for the past five years.
"Human beings have been destroying heritage sites for as long as they have been fighting wars," he said.
"What makes the situation different today is the scale. The technology exists to completely blow up a church or flatten an archaeological site with bulldozers. The destruction is unprecedented in human history, and what is lost can never be replaced, some of which is 4000 years old."
Funded by the Australian Research Council and the Australian Department of Defence, the team is exploiting technology like Google Earth to collate grid co-ordinates and document the condition, significance, and religious and cultural affiliation of each site.
They believe the sites are not just a record of history, but a testament to a shared past in which different cultures and religions mostly co-existed in peace.
"Key to overcoming complex religious or ethnic conflicts is a recognition of our shared history as human beings," said Associate Professor Isakhan.
"Heritage sites provide a unique window into this past and are therefore critical to developing a sustainable and peaceful future for the Middle East."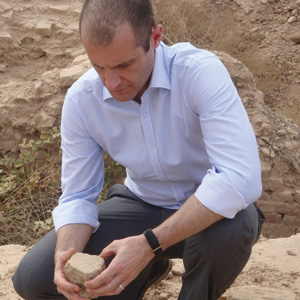 Key Fact
"The destruction is unprecedented in human history, and what is lost can never be replaced, some of which is 4000 years old."
---