Aussie parents in rural areas struggle to access IVF treatment
Media release
02 March 2023
Aspiring parents in rural areas are being forced to travel significant distances for vital reproductive services required to make their dream of having a baby a reality, research shows.
Deakin University Alfred Deakin Institute Senior Research Fellow Dr Christopher Mayes said the findings, soon-to-be published in the Journal of Bioethical Inquiry, showed access to in vitro fertilisation (IVF) and assisted reproductive technology (ART), like other healthcare services in Australia, were unevenly distributed across metropolitan and regional areas.
This meant families in rural postcodes are forced to make hours or days-long roundtrips to capital cities such as Melbourne for IVF or simple blood tests. They also incur the additional expense of meals, fuel, accommodation, and childcare costs for existing children on top of the financial burden of paying for fertility and ART treatments.
Dr Mayes said the study findings show the drive for profits by private commercial IVF and ART providers had complicated access to vital reproductive services in Australia. It meant clinics were established in locations with greater economic potential to the provider as opposed to where the services were needed but not yet available.
"Our study found that where you live affects how easily you can access the services you may need to realise your dreams of parenthood and having a family," Dr Mayes said.
"For some people, the requirement to travel long distances, pay for accommodation and meals, put existing children in care, or take days off work can make the entire process prohibitive.
"One woman we spoke to said her career took a hit due to the amount of time she was forced to take off work to attend reproductive appointments. Others said the travel subsidies offered by some state governments were inadequate to offset the additional costs they faced to access these services."
Dr Mayes' research team spoke with 12 individuals living in regional Australia, including in Victoria, New South Wales, Tasmania and Queensland, who had accessed or were currently accessing reproductive technologies.
Much research has already been done on the experience of ART patients in metropolitan areas and globally, with some people opting to travel overseas for IVF and related procedures.
But Dr Mayes said no one had investigated the experience of Australians living in remote or regional areas, and their study revealed private clinics banked on people being willing to travel long distances for their services rather than continuing to operate at less profitable locations in regional parts of the country.
"Some people we spoke to felt they lacked continuity of care when they used smaller satellite services, which are sometimes set up in locations where larger clinics that offer the full suite of fertility treatments aren't available. This was because these clinics often operate with a fly-in-fly-out staffing model and have high staff turnover," Dr Mayes said.
"These people were also often forced to travel to major cities for parts of their treatment including scans, egg retrievals and medical imaging because the facilities do not exist at the smaller clinic or were only offered on certain days that did not fit with their fertility cycles. These smaller clinics were also viewed by some to offer a substandard treatment quality compared with their larger metropolitan counterparts."
The research was undertaken as part of a National Health and Medical Research Council funded project, Addressing Commercial Influences on Assisted Reproductive Technology (ART), run by the University of Sydney with regional support from Deakin University.
Dr Mayes said it was his hope the findings would spark a rethink of the use of market mechanisms and commercial factors when determining the location and delivery of assisted reproductive technologies in Australia. It also showed improved access was needed for those in regional areas, and more needed to be done to train locals to provide fertility and ART treatments in remote or rural locations to ensure better continuity of care for those patients.
"Australians tend to be proud of Medicare and the ideal of universal health care in this country. However, it is something of a myth that we all have equal access to healthcare services, as our findings indicate," Dr Mayes said.
"People want to access assisted reproductive technologies and allied services in regional areas, but they are prevented from doing so partly because commercial operators find it more lucrative to set up clinics in bigger cities instead."
A link to the full report, Going the distance: ethics of space and location in accessing reproductive services in Australia, published in the Journal of Bioethical Inquiry, can be found here.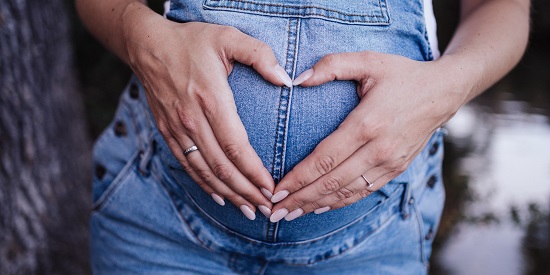 More like this
Media release
Faculty of Arts and Education