Brain stimulation trial to help those with autism improve social skills
Media release
10 July 2018
A team of Deakin University scientists is working to show if magnetic brain stimulation can help improve social understanding in young people diagnosed with autism spectrum disorder (ASD), with a world-first trial.
The clinical trial - a collaboration with The Alfred hospital and Monash University - uses a form of safe, non-invasive brain stimulation called 'transcranial magnetic stimulation' or TMS.
TMS is applied to regions of the brain that are involved in social understanding and social communication, often found to be less active in people with ASD, to help increase brain cell activity in that area.
Study coordinator Dr Peter Donaldson, a research fellow in Deakin's School of Psychology, said many people with ASD experienced challenges with social relating.
"Individuals might find it challenging to understand what other people are thinking or feeling, and that can lead to difficulties and anxiety in social situations," Dr Donaldson said.
Unfortunately, Dr Donaldson said there were few medical treatment options that could improve abilities related to social functioning in those with ASD.
"ASD is not something that can be 'cured'. There is currently no medical treatment for core aspects of ASD like these, only behavioural interventions that generally need to be started with children early and intensively, so TMS could provide a new medical intervention," he said.
"The aim of this project is to determine whether TMS can be used to improve social functions, and to investigate any associated changes in brain activity."
Dr Donaldson said TMS worked by using a magnetic field at a particular strength to influence the brain's electrical/chemical impulses, in a way that can change how active cells are in a certain area of the brain.
"In turn, this can influence the functions that this particular brain area is involved in," he said.
"In this study we apply TMS to regions of the brain that are involved in social understanding and social communication, in a way that is understood to upregulate brain cell activity in that area.
"It's hoped that this will result in social understanding and communication benefits for people with ASD who participate."
Dr Donaldson said TMS was quite different to an intervention like electroconvulsive therapy, and did not require anaesthetic or cause seizures. Rather it focuses on getting the brain's neurons to work in ways hoped to better support specific functions and abilities.
He said the area of research was relatively new, but his team had preliminary evidence that TMS could help social functioning and social-related anxiety for those with ASD.
"TMS is used to help treat people with medication-resistant depression, and has approval in Australia for this use, although the treatment is not currently funded by Medicare, so it's mostly administered through private clinics or medical research bodies," he said.
"This clinical trial will hopefully give us the evidence we need to show that TMS can be part of an effective treatment approach for young people with ASD too."
Dr Donaldson's team is looking for people between 14 and 30 years old who have a diagnosis of ASD or Asperger's to take part in the trial.
"The study involves attending Deakin University, Monash University and the Monash Alfred Psychiatry Research Centre for a number of different sessions across a 12-month period," Dr Donaldson said.
"Some of these sessions involve magnetic resonance imaging (MRI) brain scans, TMS sessions, or clinical assessments.
"Participants under 18 years will require a parent or guardian's consent, and there are some ineligibility criteria, such as a history of seizures or having been assessed as having a moderate or severe intellectual disability."
For more information visit www.bit.ly/DeakinTMStrial or email peter.donaldson@deakin.edu.au.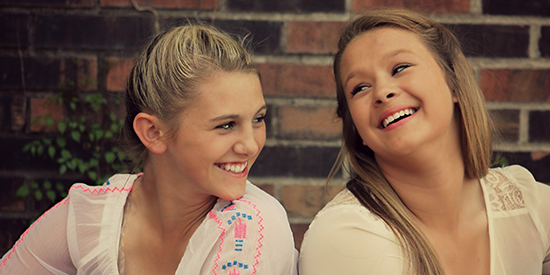 More like this
Media release
Faculty of Health, School of Psychology