Business leaders come together for AI Festival to talk value, ethics
Media release
25 May 2023
Deakin University's Centre for AI and the Future of Business will hold its third annual AI Festival in Melbourne on 1 and 2 June, including panels from industry leaders exploring how artificial intelligence can be used to create value for businesses, as well as debating issues of trust, ethics and privacy.
The festival's 2023 theme 'Co-Creating Value with AI' will bring together more than 150 business leaders, tech innovators, scholars, and policy makers, including 25 expert presenters.
A highlight of the program will be a panel featuring Google's Head of Innovation Scott Thomson and Deakin Business School Adjunct Professor Matt Kuperholz (named in Australia's top AI innovators) in a discussion about how businesses can harness the potential of generative AI such as ChatGPT.
The thought-provoking panel will be moderated by the Director of Deakin's Centre for AI and the Future of Business, Professor Hind Benbya.
"With the recent rise of generative AI and the potential advent of general AI at the horizon, our festival gives industry leaders the chance to reflect on the lessons from the past year and share insights to navigate the opportunities and challenges of this new technology," Professor Benbya said.
"This year's program will shed light on a variety of pressing topics, from exploring different dimensions of creating an AI strategy, to the boundaries of generative AI and its ethical considerations, and ways in which AI can foster collaboration and trust in various sectors.
"We are at a pivotal moment where the power of AI can be harnessed for co-creation of value in unprecedented ways. Through this festival, we aim to inspire and guide the discourse on AI, enabling participants to better understand and leverage these technologies to shape our future."
To register for the festival, or for more information, visit https://blogs.deakin.edu.au/ai-and-future-of-work-festival/.
Deakin's Centre for Artificial Intelligence and the Future of Business is a multidisciplinary centre based in Deakin Business School. It connects industry, academia and government to provide thought leadership, research and education, with a particular focus on using AI in ethical and sustainable ways.
Share this story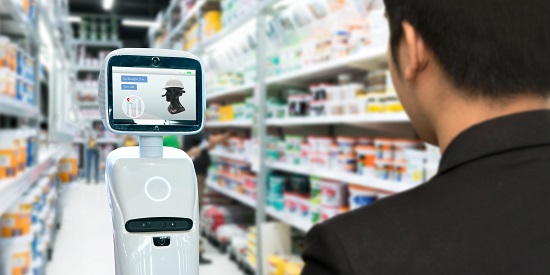 More like this
Media release
Deakin Business School, Faculty of Business and Law