Can a common blood pressure medication help people with depression?
Media release
07 September 2022
A commonly prescribed blood pressure medication may provide a much-needed treatment alternative for adults with severe depression.
The drug, candesartan, is a well-tolerated group of medications widely used to treat high blood pressure and heart failure and could help people with depression in both major depressive disorder and bipolar disorder
A Deakin University team has received Medical Research Future Fund (MRFF) and National Health and Medical Research Council (NHMRC) funding to test candesartan for its anti-depressant properties.
Researchers are looking for people in Geelong, Melbourne and Brisbane to take part in the 16-week trial to see if a daily dose of candesartan, in addition to usual treatment, reduces symptoms of depression and improves general quality of life.
Alfred Deakin Professor Michael Berk, Director of Deakin's Institute for Mental and Physical Health and Clinical Translation (IMPACT) said while there are existing treatments for bipolar, not all people respond well to them.
"We need to discover and test new drug interventions and we have previously had success in repurposing existing drugs as new mental health treatments," Professor Berk said.
Bipolar disorder is one of the top 10 global causes of disability and has the highest suicide risk of all mental illnesses.
Depression remains the major unmet need in bipolar disorder, with individuals spending almost half of their lives depressed.
The Candesartan Adjunctive Bipolar DEpression Trial (CADET) is based on previous trials that have repurposed existing therapies to successfully target oxidative stress, inflammation and the formation of new neurons in the brain and effectively treat bipolar disorder and depression.
"Depression may, in part, be caused by inflammation and oxidative stress in the brain," Professor Berk said.
"Candesartan may help to protect neurons against stress by reducing inflammation and oxidative stress. In this way, it helps reduce the symptoms of depression.
"Supporting this, there are several studies showing that people who take medicines like candesartan have a lower risk of developing depression and bipolar disorder.
"If successful, this study will provide high-quality evidence of the effectiveness of this new treatment for bipolar depression and major depressive disorder. This treatment is both safe and affordable because it is not under patent protection," Professor Berk said.
For further information on the trial visit https://deakinresear.ch/cadet-trial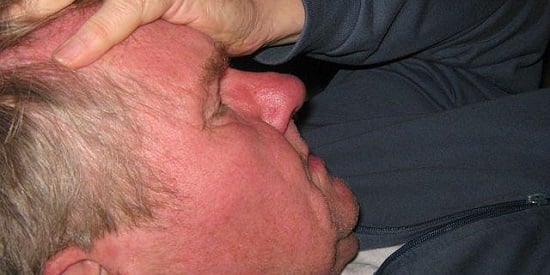 More like this
Media release
Faculty of Health, School of Medicine
Innovation in Mental Physical and Clinical Treatment (IMPACT)