Cancer patients need healthy diets and muscle strength for recovery
Media release
17 August 2020
As many as one-third of cancer patients suffer malnutrition and muscle loss during treatment, dramatically reducing their chance of full recovery.
With better targeted treatment of illness related malnutrition, researchers say lifting this health burden could save the Australian community $800,000 for every 100,000 people, in addition to significant improvements in treatment outcomes and quality of life.
Dr Nicole Kiss from the Institute for Physical Activity and Nutrition (IPAN) in Deakin University's Faculty of Health, is lead author of a Position Statement on how malnutrition and loss of muscle mass (sarcopenia) reduces rates of survival, quality of life and treatment outcomes, and increases the likelihood of severe treatment side effects.
The Position Statement on Cancer-related Malnutrition and Sarcopenia provides fresh evidence-based guidance to help health professionals ensure Australians with malnutrition or muscle loss receive appropriate support to manage these conditions.
"All people with cancer should be screened for these conditions at diagnosis and throughout treatment and recovery to improve their chance of a healthy outcome," Dr Kiss said.
"Eating well and exercise are vital but this can be challenging due to fatigue, poor appetite and other side effects from treatment so specialised care is required to help people overcome these difficulties.
"People can find it difficult to eat because the type of cancer they have limits their ability to swallow food or the cancer treatment leads to loss of appetite.
"Metabolic changes caused by cancer can also affect the way they feel and how their body uses the nutrients they are eating," Dr Kiss said.
A working group of 23 cancer experts, including Dr Kiss as Chair, developed the evidence-based guidance for Clinical Oncology Society of Australia health professionals. Experts within the group include dietitians, exercise physiologists, nurses, medical oncologists and GPs.
"People need to be aware of factors that might indicate they are developing malnutrition or sarcopenia and seek professional help," Dr Kiss said.
"For example, if their food intake is less than usual or they are losing weight or muscle tone, if they lack strength and are tired and have less interest in physical activity, they should see these as potential warning signs and speak to their doctor.
"We recommend people see an accredited practising dietitian to get expert advice on the best foods to eat to ensure their individual nutrient needs are met and see an accredited exercise physiologist or physiotherapist for the most appropriate personalised exercise plan."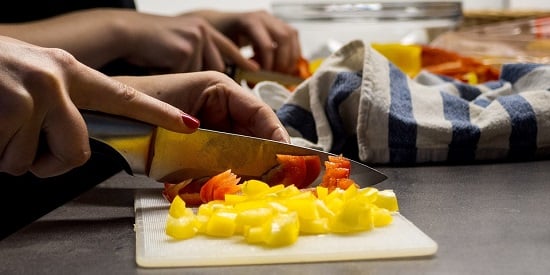 More like this
Media release
Faculty of Health
Institute for Physical Activity and Nutrition (IPAN)
---