Craig Foster on using law to change society, from sport to human rights
Media release
15 May 2023
Human rights activist, sports broadcaster and former Socceroos captain Craig Foster AM will present the 2023 Deakin Law School Oration, to be held on 15 May at Federation Square.
Mr Foster's presentation – 'Using Law to Change Society: Sport, Human Rights and National Identity' – is open to the community as part of the Victoria Law Foundation's Law Week 2023, and will be hosted by Deakin Chancellor John Stanhope AM.
Deakin Law School Dean Professor Jenni Lightowlers said Mr Foster was an embodiment of the school's strategic mission to be a catalyst for positive change.
Professor Lightowlers said the oration would offer some fantastic insights into the issues being debated currently across Australian dinner tables – First Nations recognition, the move to a republic and advocacy in sport.
"The advent of international human rights law in sport has challenged the prevailing paradigms, forced sport to reckon with its supposed 'apolitical nature' and raised the issue of harms previously ignored," she said.
"Human rights law has allowed athletes an increasing platform to engage on issues of social justice and forced the re-evaluation and withdrawal of commercial partners and sponsors from a range of sporting codes.
"It underpins our responsibility to uphold the rights of Indigenous peoples, including that of First Nations self-determination in Australia and has implications for Australia's future as a republic. Using the rights of affected groups, Craig will discuss the path Australia is walking towards a truly inclusive identity."
Mr Foster is a former captain of the Socceroos and played for Australia on 29 occasions. Off the pitch, he has been a strong advocate for human rights and earned a Bachelor of Laws in 2019.
He is a member of the Multicultural Council of Australia, an Ambassador for Human Rights and Refugees with Amnesty Australia, Chair of the Australian Republic Movement and works with a vast range of social programs.
Mr Foster was appointed a Member of the Order of Australia in 2021 for his significant services to multiculturalism, human rights and refugee support organisations, and to football, and is the current NSW Australian of the Year for 2023.
2023 Deakin Law School Oration
''sing Law to Change Society: Sport, Human Rights and National Identity'
When: Monday, 15 May 2023, 6pm to 7pm
Where: The Edge, Federation Square Flinders Street Melbourne, VIC 3000
Register: https://www.eventbrite.com.au/e/2023-deakin-law-school-oration-tickets-606918277907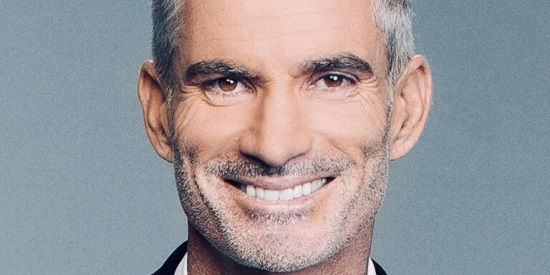 More like this
Media release
Deakin Law School