Cricket Australia review sweeping issues under rug: Deakin expert
Media release
29 October 2018
Cricket Australia's highly anticipated review after its ball tampering scandal offers little substance and is simply sweeping its biggest issues under a rug, according to a Deakin University sport management expert.
Dr Michael Naraine, a researcher within Deakin's Centre for Sport Research, said the review was unlikely to mark a drastic shift, unless they overhauled the board and executive in the wake of the findings.
Dr Naraine said the organisation's recent appointment of internal candidate Kevin Roberts as its new chief executive, after he had led the people and culture file now being scrutinised, showed it had little appetite for change.
"Roberts has an impressive resume, but this action by the board is akin to asking the wolf to oversee repairs to hen house," Dr Naraine said.
"Cricket Australia continues to remain a fractured organisation with a conservative, elitist view of its governance of the game.
"There's not much substance in the review. This is Cricket Australia trying to sweep the issues under a rug and pretend they didn't happen going forward.
"Cricket Australia needs a jolt to their board and executive; if they want to be a global sport leader, they need to act like a global sport enterprise when cultural disintegration occurs."
Dr Naraine said today's release of the review was an important step towards potentially rebuilding Cricket Australia's reputation, and there were positives moving forward but more work needed to be done.
"There are a lot of great people and significant shifts within Cricket Australia, including the rise of women's cricket and the growth of the Big Bash League," he said.
"For the culture of the organisation to truly reset, we need to see more women and visible minorities in pertinent, executive leadership roles, and to continue to bring in global sport leaders from the United States, Canada, and the United Kingdom to bring new perspectives and philosophies to Cricket Australia."
Dr Naraine is available for comment.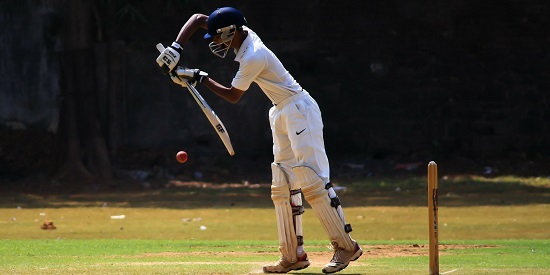 More like this
Media release
Deakin Business School
Centre for Sports Research (CSR)