Deakin academics receive $7.88 million for pioneering health research
Media release
29 August 2019
Deakin University academics will be supported to continue world-leading research in mental and physical health, thanks to new funding from the National Health and Medical Research Council (NHMRC).
Deakin was awarded $7.88 million from the Council for five new Investigator Grants and one Partnership Project Grant in its latest round of funding announced today.
The funded research will include work in obesity prevention, an exploration of the link between mental and physical health, a project helping new mothers reduce their risk of diabetes and the development of a new mental health screening tool.
Deakin's Deputy Vice-Chancellor for Research Professor Julie Owens congratulated the successful applicants on their outstanding achievements.
"These academics and their colleagues work long and hard to have our research recognised and rewarded in this way," Professor Owens said.
"Deakin researchers are continuing to make an important difference in many areas of health, leading the way in developing and testing real-world solutions to help the communities we serve become healthier, happier and more prosperous.
"It's particularly heartening to see researchers represented here who are early in their careers, recognised alongside some of our fantastic senior leaders. All make an important contribution to the culture of research innovation and impact at Deakin."
NHMRC Partnership Project
Associate Professor Vincent Versace, Director of Deakin Rural Health - Mothers and Gestational Diabetes in Australia
Associate Professor Vincent Versace was awarded funding for a four year partnership project that will look at gestational diabetes and its impact on women during and after pregnancy. Escalation in the prevalence of gestational diabetes has significantly impacted health resources yet it is unclear which women are at greatest risk. The project will develop risk prediction tools to guide prevention of pregnancy complications and follow up screening for type 2 diabetes. It will be delivered in partnership with South Australia Health, the Victorian Department of Health and Human Services, Diabetes Australia, and Monash Health.
Investigator Grants
Dr Rebecca Leech, research fellow at Deakin's Institute for Physical Activity and Nutrition - Understanding the pathways that influence food choices
Over her five-year fellowship Dr Leech will examine how people combine foods at meals and snacks, to develop more practical advice on the most effective ways to achieve a healthy diet. While dietary guidelines are framed around whole diets, Dr Leech is interested in how people select foods across the day, to build meals and snacks. Her work will look at what people actually eat and how they're eating to highlight opportunities for interventions to promote healthier food choices. The project will collect real-time data on what people are eating and the broader context in which they make food decisions, including through the use of novel technologies such as wearable cameras.
Dr Katherine Livingstone, Lecturer in the Institute for Physical Activity and Nutrition - Healthy eating strategies for young adults
Dr Livingstone's work will aim to design tailored healthy eating strategies for young adults to improve their overall diet. Dr Livingstone is interested in how foods and nutrients are eaten together as part of overall dietary patterns and how these patterns influence obesity and heart health. Dietary advice is often based on a one-size-fits-all approach, but as part of her five-year fellowship Dr Livingstone will develop personalised nutrition approaches in conjunction with adults aged 18 to 30. In this work Dr Livingstone will consider how biological, behavioural and environmental characteristics of young adults interact to influence dietary patterns and how to develop personalised advice based on these characteristics.
Professor Craig Olsson, Director of Deakin's Centre for Social and Early Emotional Development - A new mental health monitoring system
Professor Olsson will lead a team to develop and trial the implementation of a comprehensive intergenerational mental health monitoring system. The project will use data from one generation to map mental health risk and protective factors that can be used to help the next generation. Professor Olsson's team will develop tools to monitor risk and protective factors at each age and stage of development, starting with childhood, into adolescence, and then young adulthood, parenthood, and raising the next generation. The work builds on research findings that significant risk for mental disorder arises from exposures accrued in the years well prior to conception.
Alfred Deakin Professor Jo Salmon, Co-Director of Deakin's Institute for Physical Activity and Nutrition - Moving a sedentary generation
Professor Salmon will lead a program of work exploring how to get young Australians moving at school, to tackle worrying increases in childhood obesity. Over the course of the five-year fellowship she will focus on how evidence-based approaches developed by researchers can be implemented in the classroom, including for students with special needs. Part of the project will involve examining how this approach can be integrated into teacher training. Professor Salmon will also look at the impact of physical activity on children's cognition and learning outcomes.
Associate Professor Lana Williams, Centre for Innovation in Mental and Physical Health and Clinical Treatment - Investigating the link between mental and physical health
As part of her fellowship Associate Professor Williams will lead her team, CONEXUS Research, in a series of studies to better understand the link between mental and physical health. Those with mental disorders are far more likely to experience physical health problems, and Associate Professor Williams will investigate the mechanisms behind those relationships. One particular area of focus will be the link between bone health and psychiatric disorders.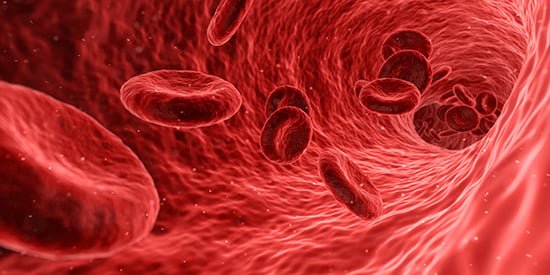 More like this
Media release
Faculty of Health, School of Medicine, School of Exercise and Nutrition Sciences, School of Psychology
Centre for Social and Early Emotional Development (SEED), Innovation in Mental Physical and Clinical Treatment (IMPACT), Institute for Physical Activity and Nutrition (IPAN)