Deakin Art Gallery announces $10,000 Small Sculpture Award winner
Media release
08 September 2022
Melbourne artist Scotty So has won this year's Deakin University Contemporary Small Sculpture Award with his work Surburbkin in Red, 01.
Selected from a highly competitive field of 306 entries , So was announced as the winner of the annual $10,000 prize by Deakin University Vice-Chancellor Professor Iain Martin during a ceremony held on Wednesday 7 September 2022.
This year marks the 12th anniversary of this annual acquisitive award which recognises small scale sculpture, with entries limited to 70cm in size in any direction.
Deakin University Art Gallery Senior Manager Leanne Willis was joined on the judging panel by curator and arts manager Lyndel Wischer and contemporary artist and previous winner of the award Robert Hague.
Ms Willis said the judging panel, felt the winning work was distinguished as both a resolved sculptural form and a conceptually challenging artwork.
"Taking an inexpensive blue and red plastic laundry bag and repurposing it to mimic a luxury item So's artwork speaks on many levels about everyday consumerism, class, desire, perception, and politics. In this work, So directly references the idea of a high fashion as an illusion to explore the complexities of identity. Small, compact, and formally elegant, this artwork is deceptive in its quest for culture and authenticity. "
Ms Willis congratulated So on his win and thanked all artists for their entries.
Professor Martin said exhibitions such as the Contemporary Small Sculpture Award were important in providing opportunities and recognition to both emerging and established artists.
"At Deakin, we are very proud of our art collection and our close association with the arts community in Australia," he said.
"At the heart of our purpose as a university is to strive for connection and to broaden our understanding of diverse peoples and places. Art is a powerful force in this regard: it can encourage empathy, provoke deeper thought, and can prompt us – sometimes in a subtle way, sometimes more firmly – to question our assumptions and reconsider our world and those around us.
"Congratulations to this year's finalists for their hard work and dedication. And of course, congratulations to the winner, Scotty So, for an incredibly skilful and resonant piece."
Deakin University Contemporary Small Sculpture Award exhibition
When: Thursday 8 September to Friday 21 October 2022
Gallery hours: Monday to Friday, 11 am to 5 pm
Where: Deakin University Art Gallery, Building FA, 221 Burwood Highway, Burwood.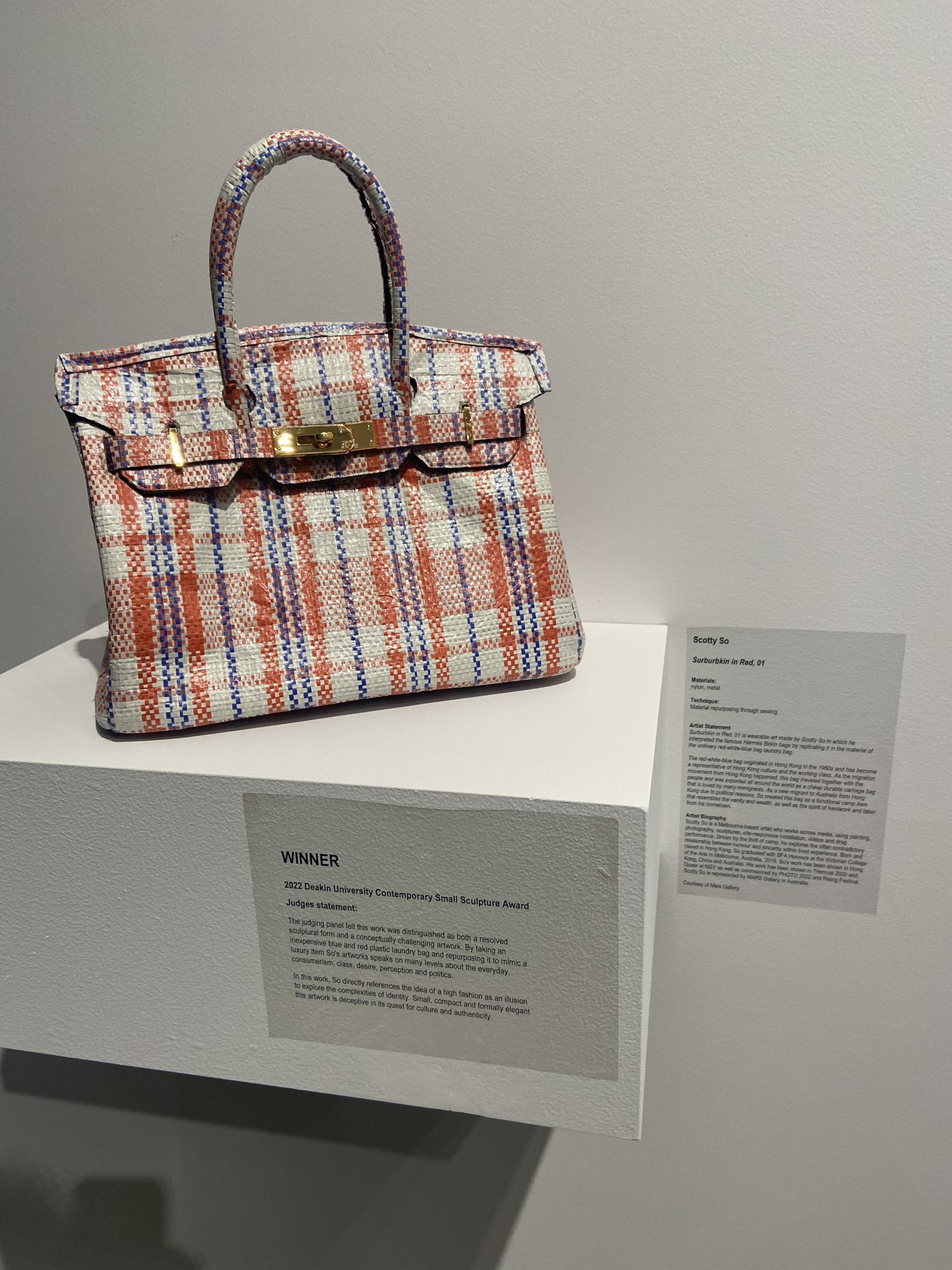 More like this
Media release