Deakin Arts and Education researchers named 2020 Fulbright Scholars
Media release
26 February 2020
Two of Deakin's most promising Faculty of Arts and Education researchers have been awarded 2020 Fulbright Scholarships to pursue their ground-breaking work in the United States.
School of Education senior lecturer Dr Emma Rowe and School of Communication and Creative Arts lecturer Dr Briohny Doyle received Fulbright Postdoctoral Scholarships from the Australian-American Fulbright Commission, the leading education and cultural exchange program between Australia and the US.
Dr Emma Rowe – whose main area of research focuses on matters relating to education reform, funding and policy – will use her Fulbright Scholarship to study innovation in US charter schools, based out of Indiana University Bloomington.
"For my Fulbright project, I'll be speaking to policy-makers, philanthropists, local teachers and school leaders, and visiting classrooms and schools, to better understand innovation in practice and innovation for equity," Dr Rowe said.
"While innovation in education is becoming an urgent priority for philanthropists, governments and intergovernmental organisations, we lack a shared consensus about what innovation in schools looks like or sounds like for teachers and leaders.
"The aim of this study is to foster knowledge-sharing and collaboration, in order to promote peer-learning and mutual understanding between educators, school leaders and researchers from Australia and the US.
"It's a great privilege to be part of this program, and I would like to thank Deakin University and my immediate supervisors for their considerable support. I count myself lucky to be part of a workplace culture which is incredibly collegial and supportive."
Writer and academic Dr Briohny Doyle will pursue her Fulbright postdoctoral program at The New School research university in New York City, working on a new novel considering extinction, human/non-human relationships, and climate change, while also investigating innovative approaches to teaching creative writing.
Dr Doyle's 2016 debut climate fiction novel, The Island Will Sink, was released to critical acclaim, while her first book of nonfiction, Adult Fantasy, was shortlisted for the 2018 Melbourne Prize for Literature.
"I'm interested in the literature of climate change, particularly how it responds to our present crisis, describes possible futures, and uses existing narrative structures to present or disrupt tidy resolutions," Dr Doyle said.
"Climate change fiction is a crucial contemporary literary movement. It's about paying attention to all the ways the world, and with it human and nonhuman communities are changing. It requires new metaphors and vocabularies. Climate literature can help people grapple with hard to comprehend futures.
"Four months at The New School as a Fulbright scholar will allow me to work on a new novel about extinctions, and the role of the media in climate catastrophe. I'll also be doing some research on how to use climate fiction in creative writing pedagogy.
"It's a real honour to have my work recognised by such a prestigious organisation, and it's wonderful that Fulbright support the creative arts."
Faculty of Arts and Education Executive Dean Professor Christine Ure congratulated Dr Rowe and Dr Doyle on their "well-deserved recognition".
"This is a great achievement, and testament to the outstanding learning and research environment that Deakin University has fostered," Professor Ure said.
"At Deakin, we know that no challenge is too great, and we are dedicated to supporting research and innovation that strengthens the communities we serve.
"We can only help to shape the world if we engage deeply with international perspectives on research and innovation. Programs such as the Fulbright Scholarships are vital in this regard, offering exciting collaboration opportunities for some of our most outstanding researchers.
"I wish Emma and Briohny the best for their Fulbright Scholarships, and we are excited to welcome them back home to Deakin where they can begin to apply the new skills and knowledge they'll have gained through their journey."
This year's Fulbright Scholars will be officially introduced at a Presentation Gala Dinner at Parliament House, Canberra, on 27 February 2020.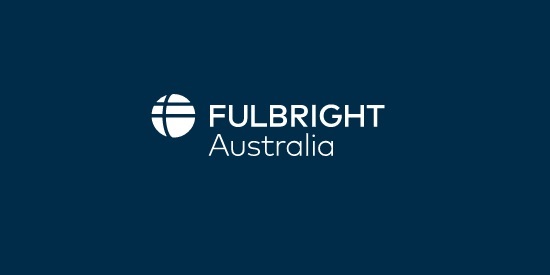 More like this
Media release
Faculty of Arts and Education, School of Communication and Creative Arts, School of Education