Deakin congratulates 2022 Alfred Deakin Professors
Media release
01 June 2022
Deakin University is pleased to announce 10 new Alfred Deakin Professors - the highest honour the University can bestow on a member of its academic staff.
The Alfred Deakin Professor title recognises a professor's significant and sustained contribution to Deakin. It considers their national or international academic reputation, exceptional teaching or research, outstanding achievements, and service to professional or public life.
The 2022 Alfred Deakin Professors are:
Deakin Vice-Chancellor Professor Iain Martin congratulated the recipients of this esteemed accolade.
"We are delighted to recognise the exceptional achievements of these staff by honouring them with the title of Alfred Deakin Professor," he said.
"This is a well-deserved, important acknowledgement of their outstanding contributions and commitment to the University.
"Deakin University is proud of the accomplishments and dedication of all Alfred Deakin Professors in their respective fields of expertise."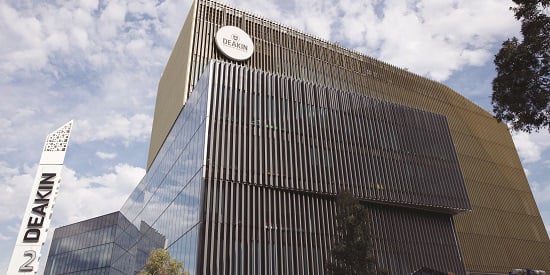 Key Fact
Key fact content
More like this
Media release